Picking cart made entirely of aluminium and thus combines a weight of 400 kg with a payload capacity of 200 Kg
Quick and nifty, it is ideal for moving about in tight spaces and in shop aisles hence offering maximum productivity in a small space.
FULLY ALUMINIUM
Thanks to its compact size and a large and sturdy electric picking platform (with a stroke of 650 mm) the productivity of your company will increase.
COMPLETE CONTROL IN ONE HAND
The single lever joystick allows the operator to have one hand free and carry out other operations at height with ease.
QUICK AND EASY TO USE
It is extremely easy to handle with quick self propulsion.
The machine can work at temperatures between -15° C and +40 °C

Technical Data of the Platform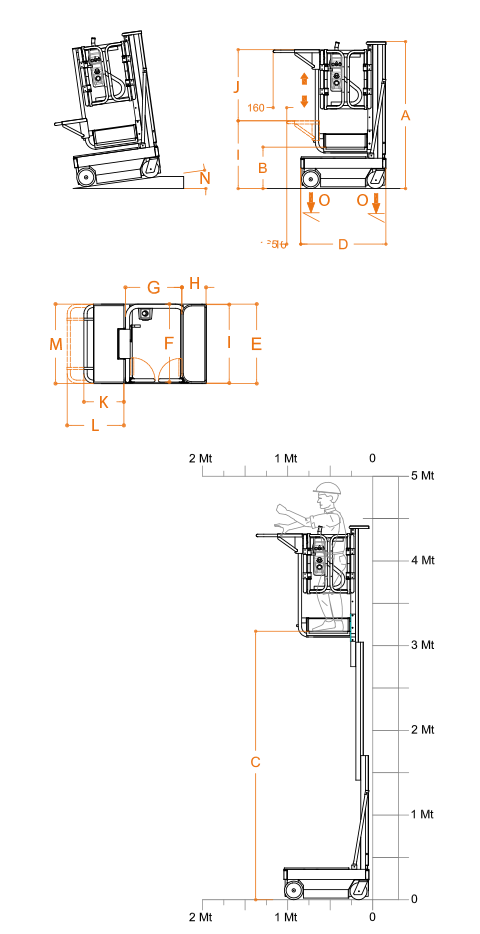 Accessories