EK-Robotics – Transport Robots
EK-Robotics are one of the leading manufacturer and system integrator of innovative high-performance transport robotics for production and warehouse logistics around the world. They create intelligent, networked and flexible transport solutions for the fully automatic, in-house material flow of of worldwide customers.
With more than 50 years of experience in design, development, manufacturing, integration, turnkey delivery and support across the entire life cycle of Automated Guided Vehicles (AGVs), EK-Robotics are the technical elite in the very fast-growing transport robotics industry.
With everything they do, they strive to meet intralogistics challenges and provide competitive advantages for its customers to transform their businesses. EK-Robotics stand for powerful technology paired with our infinite inventiveness and unique engineering skills.
The:
INFINITE COLORS OF TRANSPORT
The right goods at the right time in the right place – driverless transport systems give you just that. With the use of transport robots, also called automated guided vehicles (AGVs), we optimise material flow and warehouse systems safely and quickly.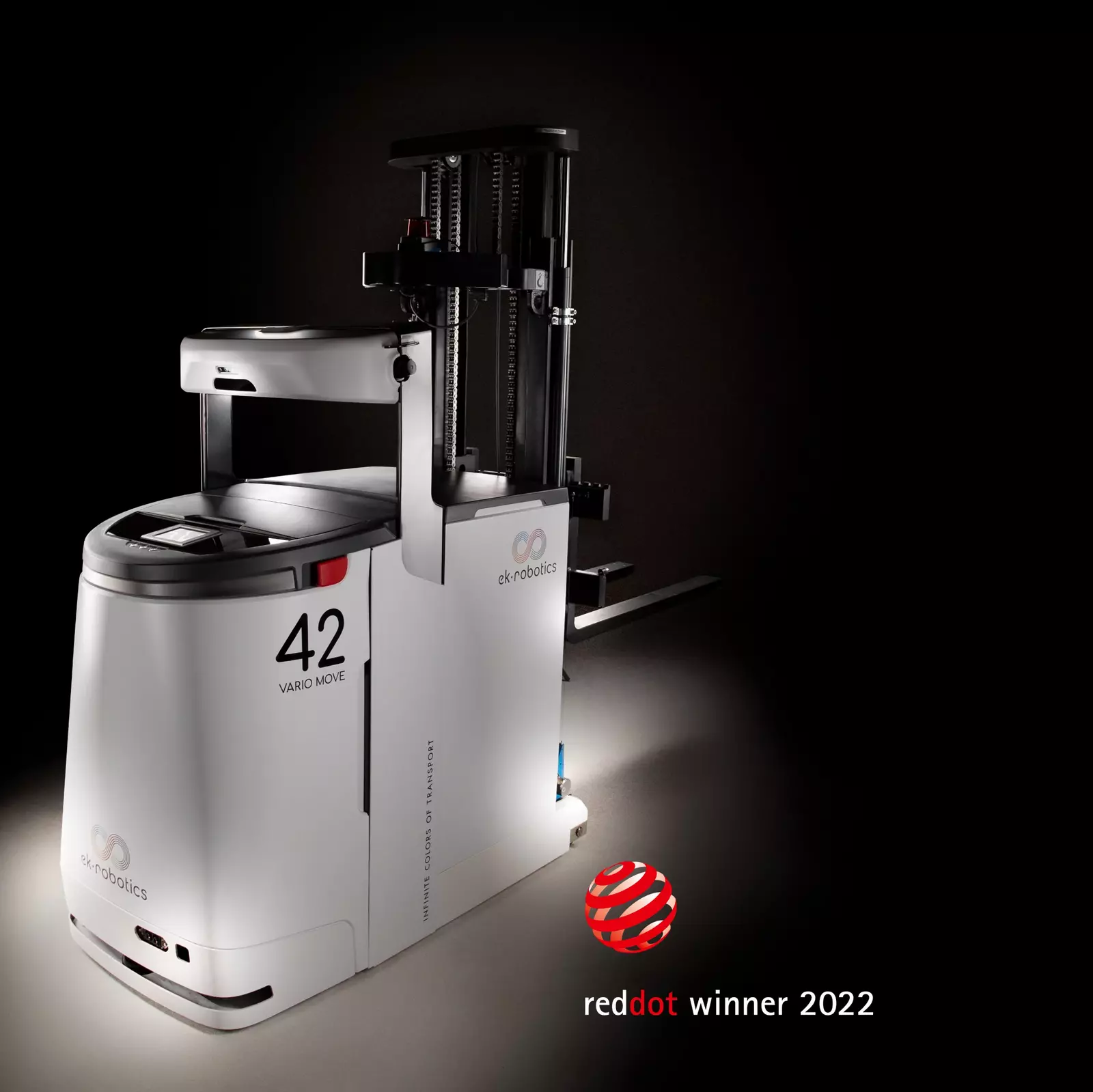 Powerful and efficient. Safe and precise. Sustainable and economical – that is our VARIO MOVE!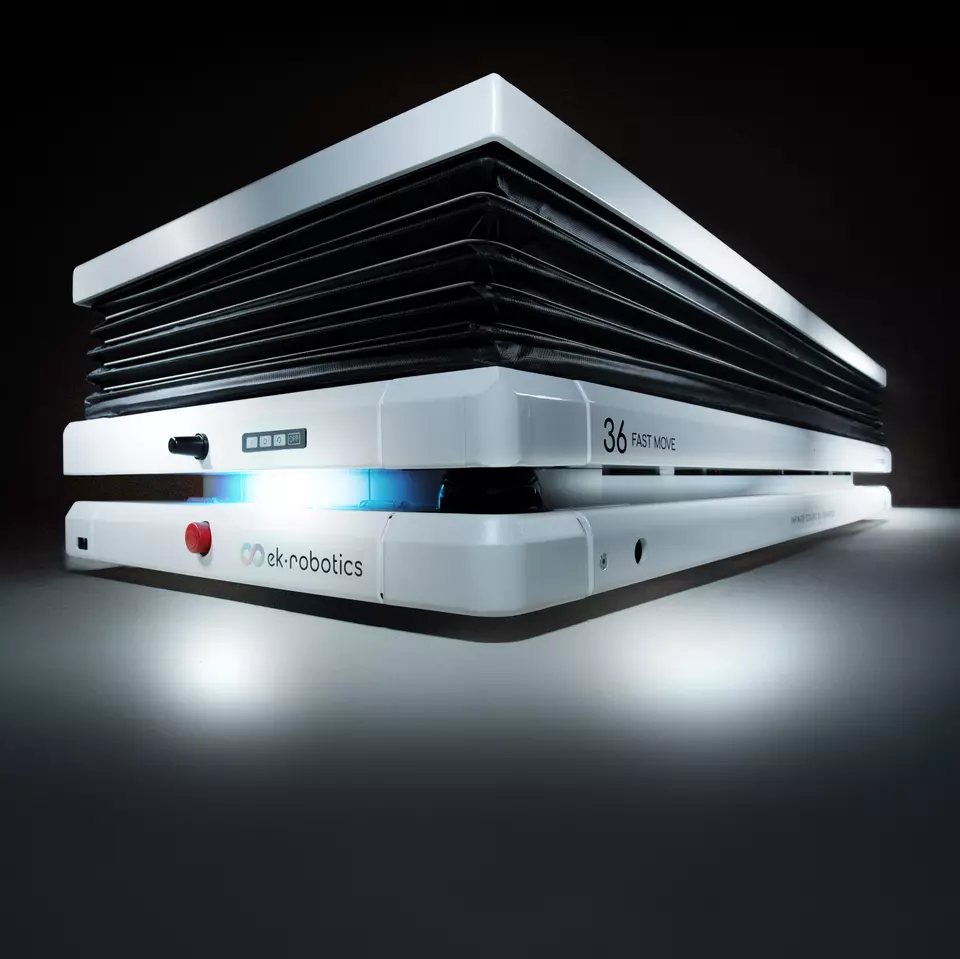 Ultra smart, ultra flexible, ultra flat – that's our FAST MOVE!
2-in-1: Transport platform X MOVE as AGV & AMR. The transport robot supports the VDA 5050 interface and can be used in…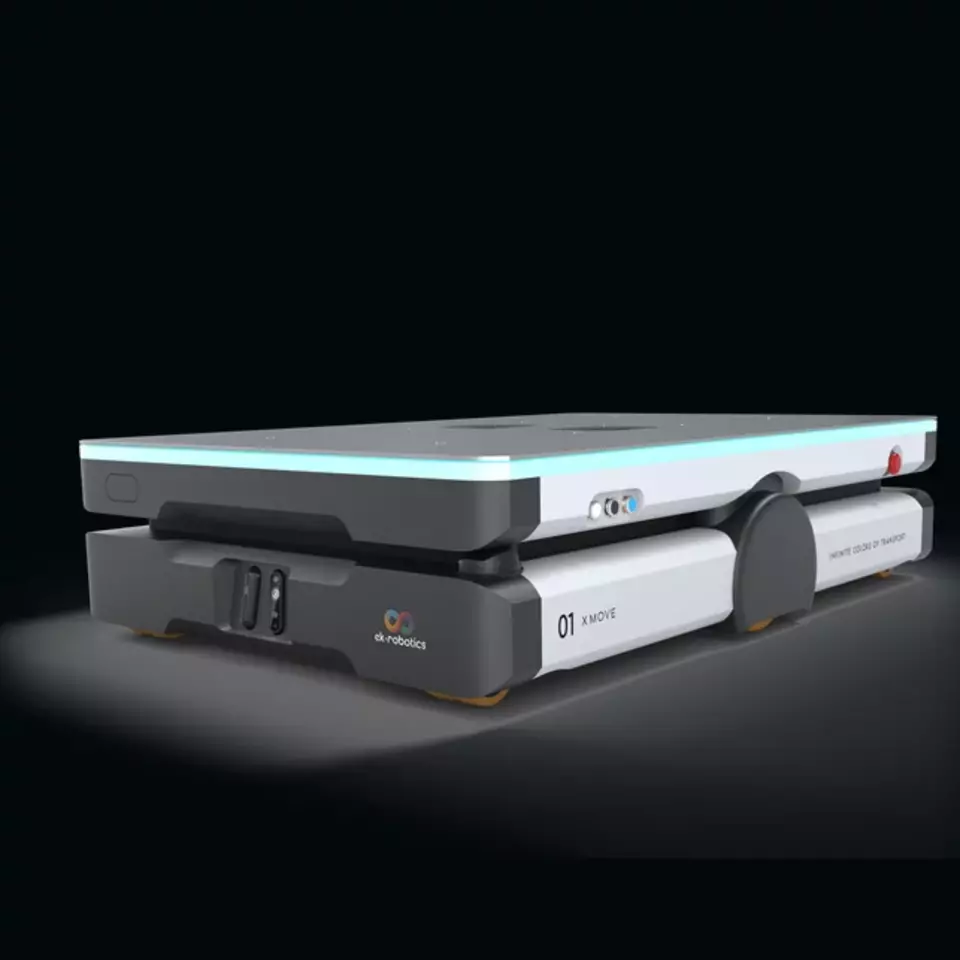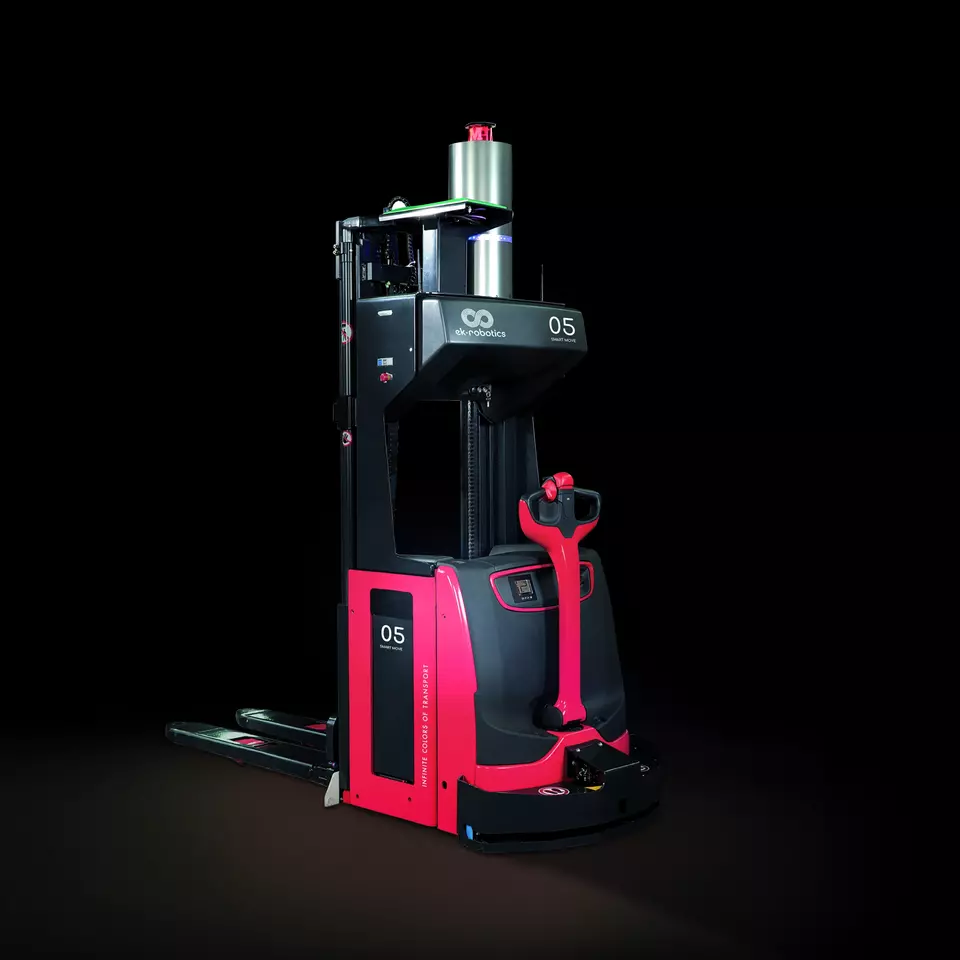 High-quality workmanship, sophisticated equipment and high price awareness do not necessarily have to be a contradiction – here comes
Automated Guided Vehicles (AGVs): Innovative. Efficient. Intelligent.