VARIO MOVE – FOR EFFECTIVE OPTIMISATION OF YOUR TRANSPORT AND MATERIAL FLOWS.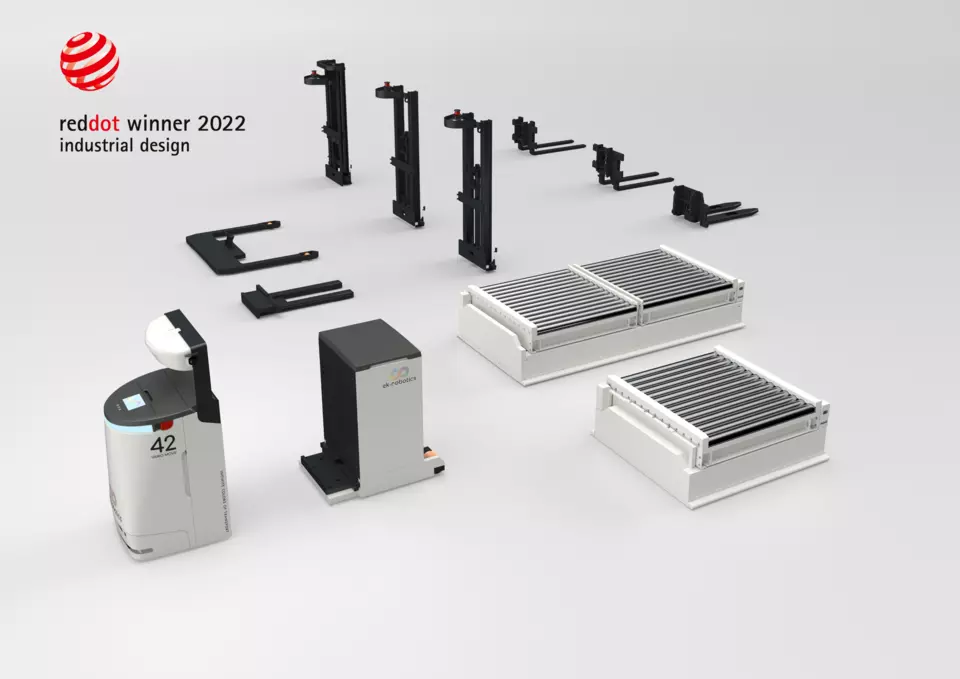 VARIO MOVE: NEW BENCHMARK IN TRANSPORT ROBOTICS
Powerful and efficient. Safe and precise. Sustainable and economical. The VARIO MOVE is characterised by decades of experience, uncompromising quality standards, the will to break new ground and the latest technology. Designed for the sustainable optimisation of your transport and material flows, the fully automatic transport robot fulfils a wide range of transport requirements. The modular concept, maximum availability, maintenance-friendly design and an exceptionally long-life cycle ensure sustainable cost and competitive advantages for you.
TRANSPORT ROBOT WITH HIGH LIFT: VARIO MOVE L
The fully automatic high-lift transport robot VARIO MOVE L has a sophisticated, modular construction, maintenance-friendly design and optimised chassis for safe load cycles at heights of up to 5,000 mm along with a high load capacity of up to 1,600 kg.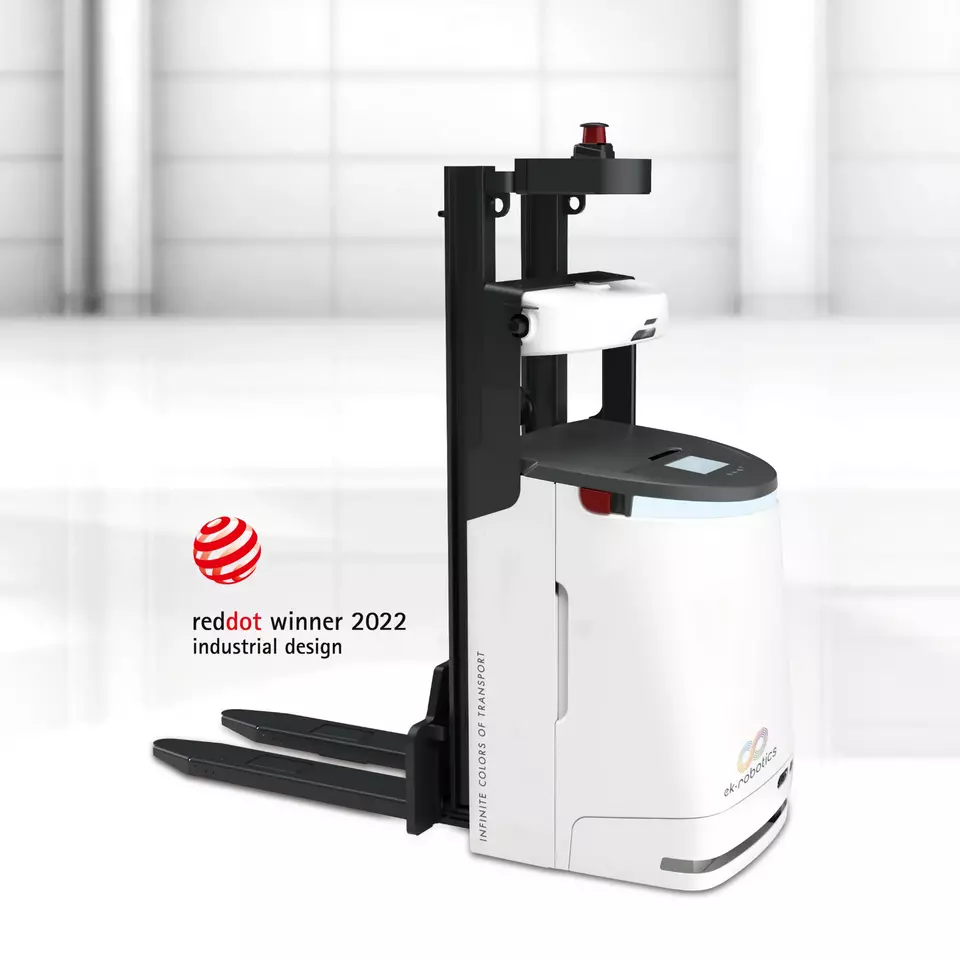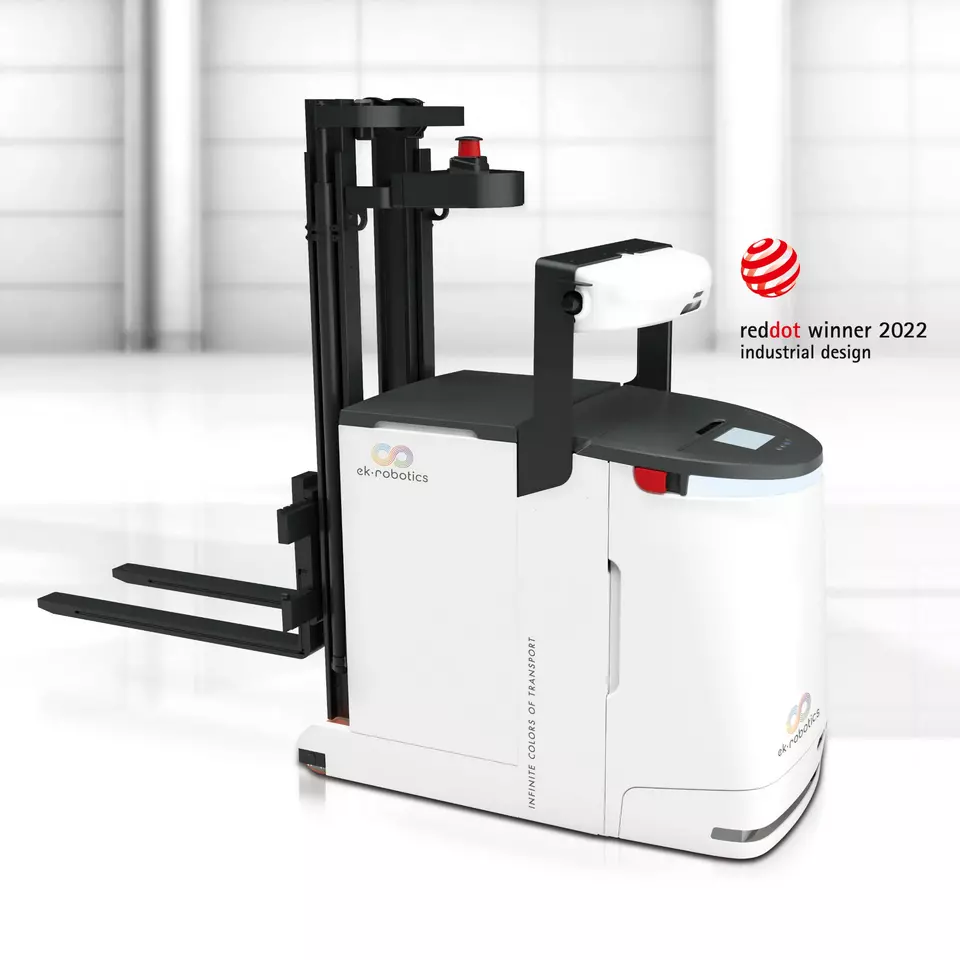 TRANSPORT ROBOT WITH
COUNTERBALANCE: VARIO MOVE CB
Function in perfection: The universal drive unit in the VARIO MOVE CB is combined with modular stepped load modules, for an automatic counterweight transport robot. Available with cantilever forks and a high payload of up to 1,600 kg depending on the intermediate module. All in all, a compact, powerful and reliable transport robot.
HIGH-LIFT TRANSPORT ROBOT
WITH EXTERNAL RADAR ARMS: VARIO MOVE AS
Inspired expertise: With its external wheel arms, the VARIO MOVE AS transports special load carriers and closed pallets. The short wheelbase enables the AGV to perform fully automated transports with a small turning circle – even in narrow production areas and racking systems. With the standardised portfolio of lifting masts, the VARIO MOVE AS can carry loads up to a height of 5,000 mm and a load capacity of up to 1,600 kg.
Would you like a little more? The FAST MOVE is individually scalable in its dimensions – the omnidirectional transport platform aka FAST MOVE can be constructed up to a length of two metres.
In a customised set-up for 2 KLT load carriers, empty containers are exchanged on level 1 and full containers on level 2 at the same time. This is an effective process that saves valuable time during the load cycle.
As you can see: EK-Robotics offers an infinite number of solutions for your individual material flow control.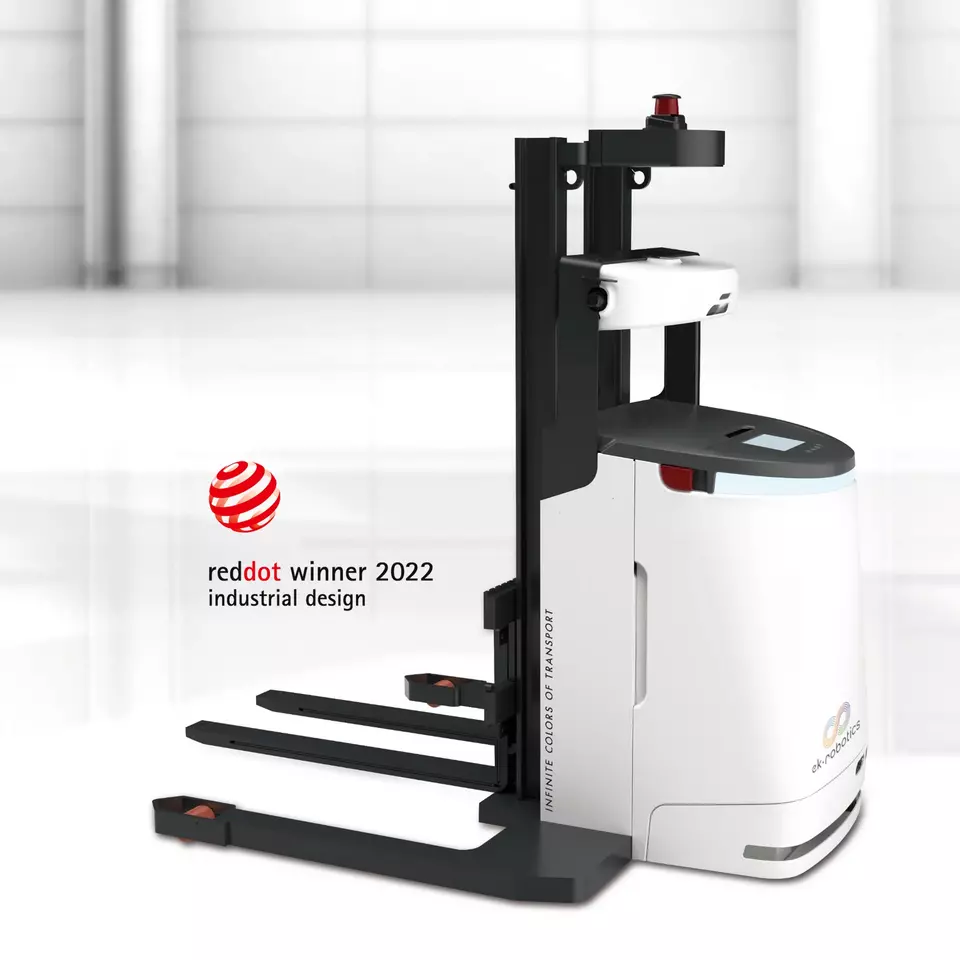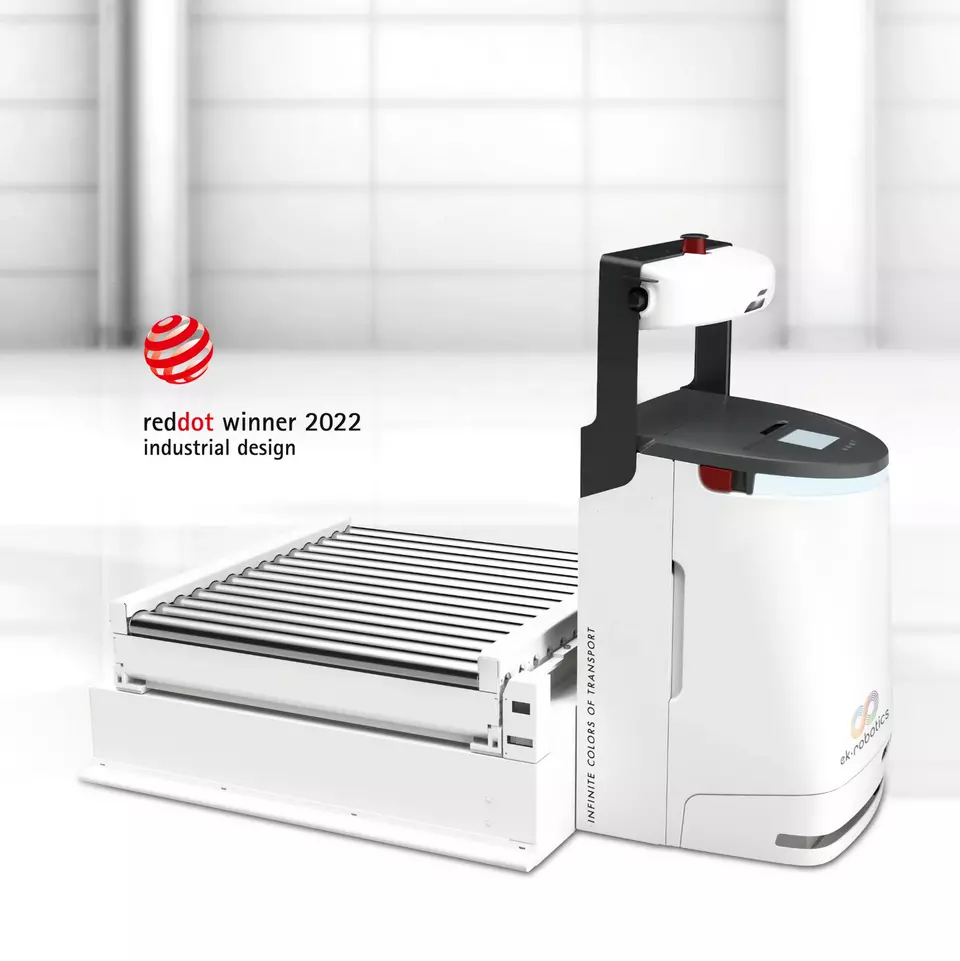 AUTOMATIC CONVEYOR TECHNOLOGY:
TRANSPORT ROBOT
VARIO MOVE CT
Efficient design, as it should be: Connected to the drive module via a universal interface, the VARIO MOVE CT can be adapted to almost any individual and special task. In the process, the drive module can be combined with one or more roller or chain conveyors -as well as being equipped with additional features, such as load hold-downs, if desired and required.
Extremely powerful transport robotics with possible travel speeds of up to 2m/s.
AUTOMATIC CONVEYOR TECHNOLOGY:
TRANSPORT ROBOT VARIO MOVE CTO
Intelligent technology that moves. Specially designed for high-performance plants, the VARIO MOVE CTO has 1 to x conveyors paired with an omnidirectional chassis. Thanks to its high manoeuvrability, the transport robot can be used efficiently even in narrow production areas.
A wide range of additional safety and equipment options make the VARIO MOVE CTO an indispensable AGV partner in daily operations when it comes to optimally implementing your tasks and meeting the demands.