high-quality workmanship, sophisticated equipment and high price awareness do not necessarily have to be a contradiction. here comes the smart move product family: series-produced industrial trucks as driverless transport systems that offer cost-effective transport solutions for all industries.
With more than 25 years of experience in the automation of series-produced vehicles from well-known manufacturers of industrial trucks, ek robotics equips the vehicles with navigation and control systems and holistically adapts the entire system to the customer's requirements. Since these systems work with prepared modules, ek robotics offers a cost-effective entry into the technology of automated guided vehicles for many applications in different industries. Short planning and commissioning times, fast deliveries as well as flexible adaptation options are further advantages that speak for the use of series vehicles. ek robotics series devices are offered as tractors, low-lift vehicles or high-lift vehicles.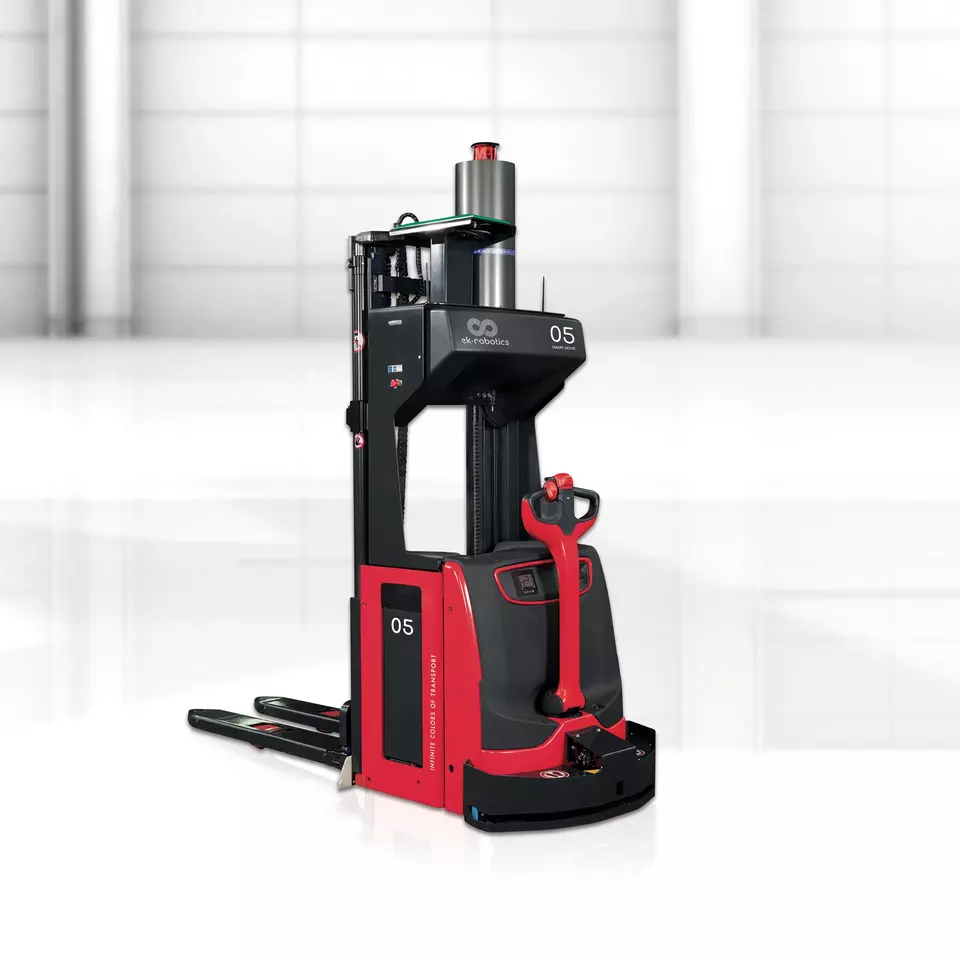 OUR TOPSELLER: SMART MOVE
L14 / L16
With the SMART MOVE L14 and L16 driverless transport vehicles, you can be ready for anything in the future. The automated high-lift truck from EK-Robotics can store and retrieve goods on shelves up to heights of over 4 metres.
Even the basic model offers features that leave little to be desired with laser navigation, a LI-ION energy system and personal protection scanners in both directions of travel.
A UNIVERSAL TRANSPORT AND STACKER FORKLIFT: THE SMART MOVE L 06 – 16 AC
With four smart move AC models available, EK-Robotics offers a selection of transport robots that are designed for most transport tasks. With load capacities from 600 kg, to 1,600 kg, the AGVs have a variety of different options such as, laser navigation, LI-ION energy system and personal protection scanners in both directions of travel which are included in the basic equipment.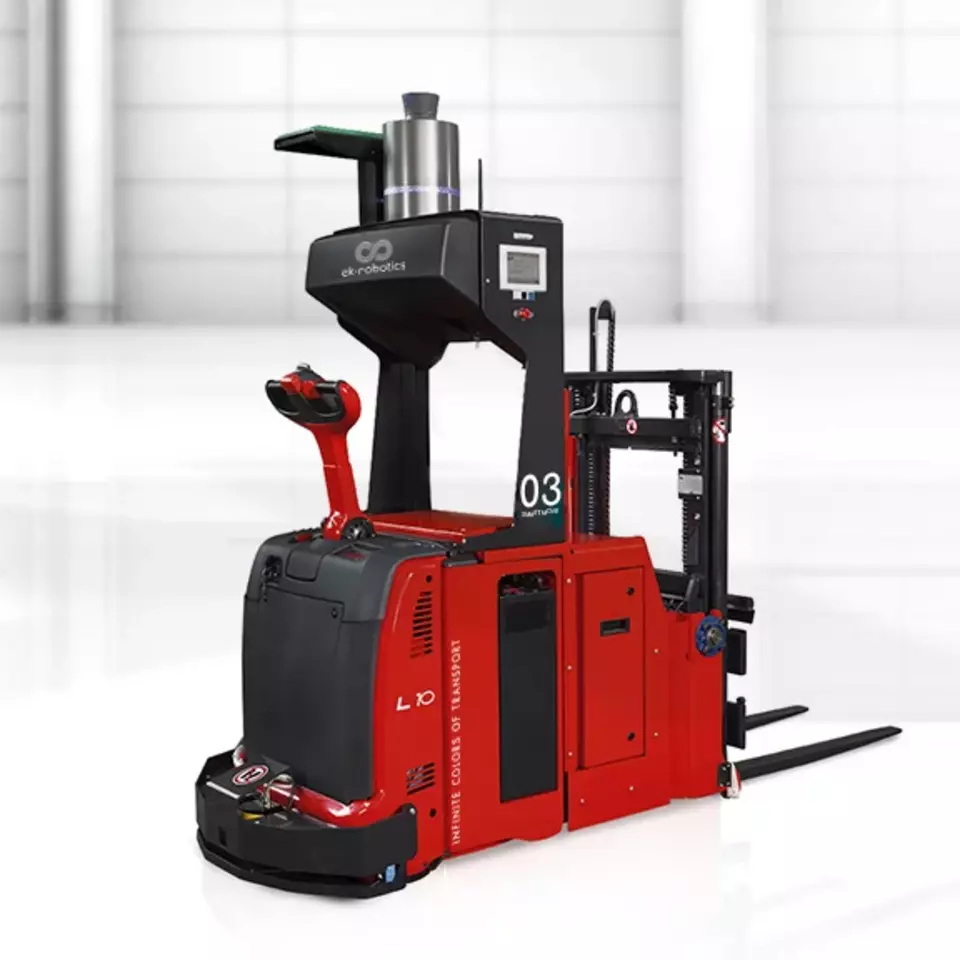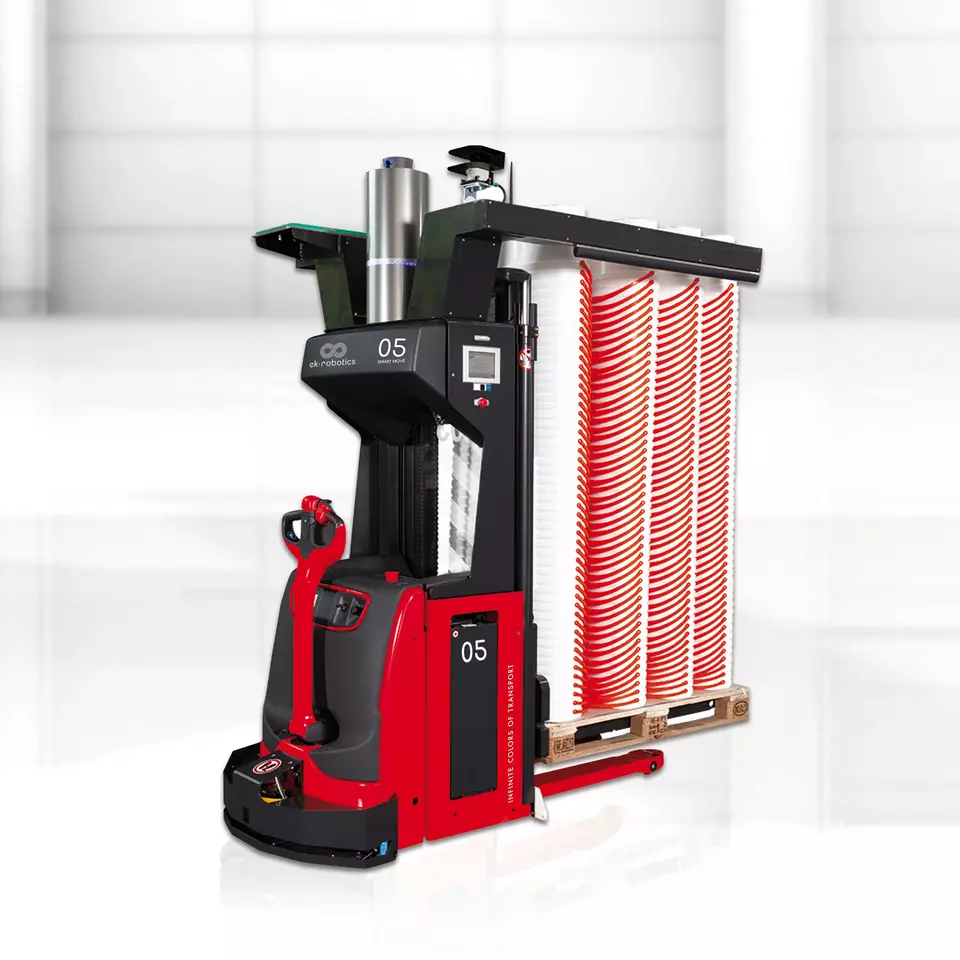 You have special requirements and are looking for individual solutions? Rely on the many years of expertise of EK-Robotics! With our SMART MOVE CUSTOM, we ensure your SMART MOVE vehicles meet your individual requirements.
This means that you do not have to do without mechanical load restraints, hold-downs or centreing devices, nor do you have to do without special sensor systems. For us, efficient AGV solutions are no problem.
IN FIELD SERVICE: SMART MOVE OUTDOOR
With the SMART MOVE OUTDOOR, we offer an automated series industrial truck that can also be used for a short time in the outdoor area or courtyard of your factory premises.
The special feature: With an additional sensor system and personal protection device, the SMART MOVE vehicles can connect several hall areas with each other, even if there are a few metres of open space between the halls.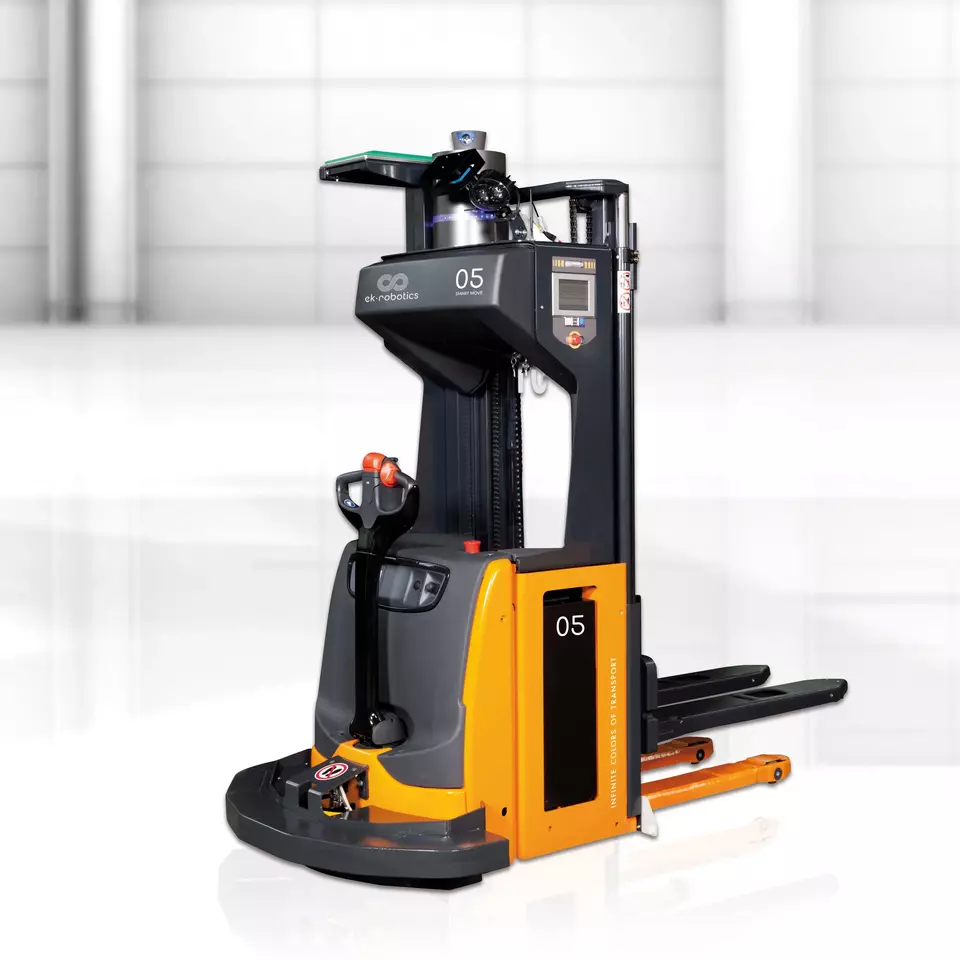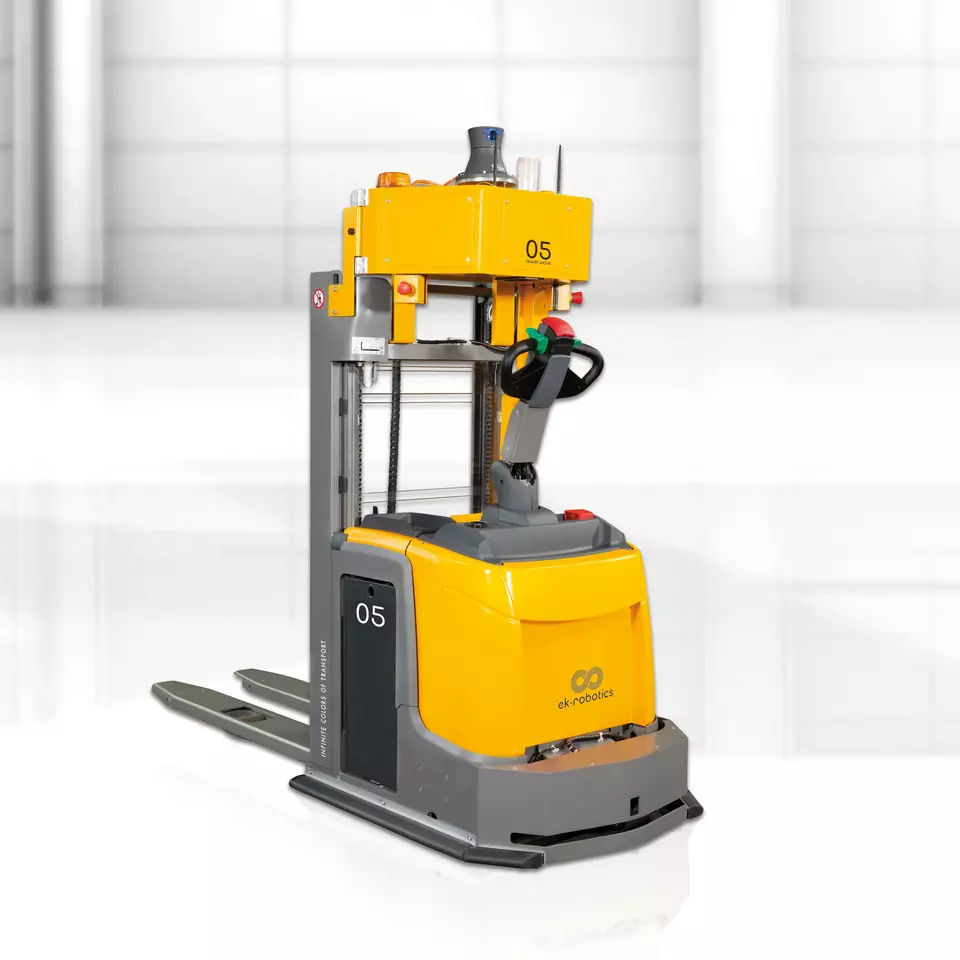 CLASSICS – SMART MOVE ERC 214 AND 216
EK-Robotics has been automating series devices since 1997. Models from the very beginning such as the SMART MOVE ERC 214 and 216, which, like the SMART MOVE L14 in the basic version, feature laser navigation, LI-ION energy system and personal protection scanners in both directions of travel.
CUSTOMIZED SOLUTIONS: SMART MOVE ERE 225
The driverless low-lift truck SMART MOVE ERE 225 is supplied ex works with short or long forks and transports up to 2,500 kg in automatic mode. In addition to the forks for two pallets, EK-Robotics also offers special sizes of forks with a length of over 3,000 mm.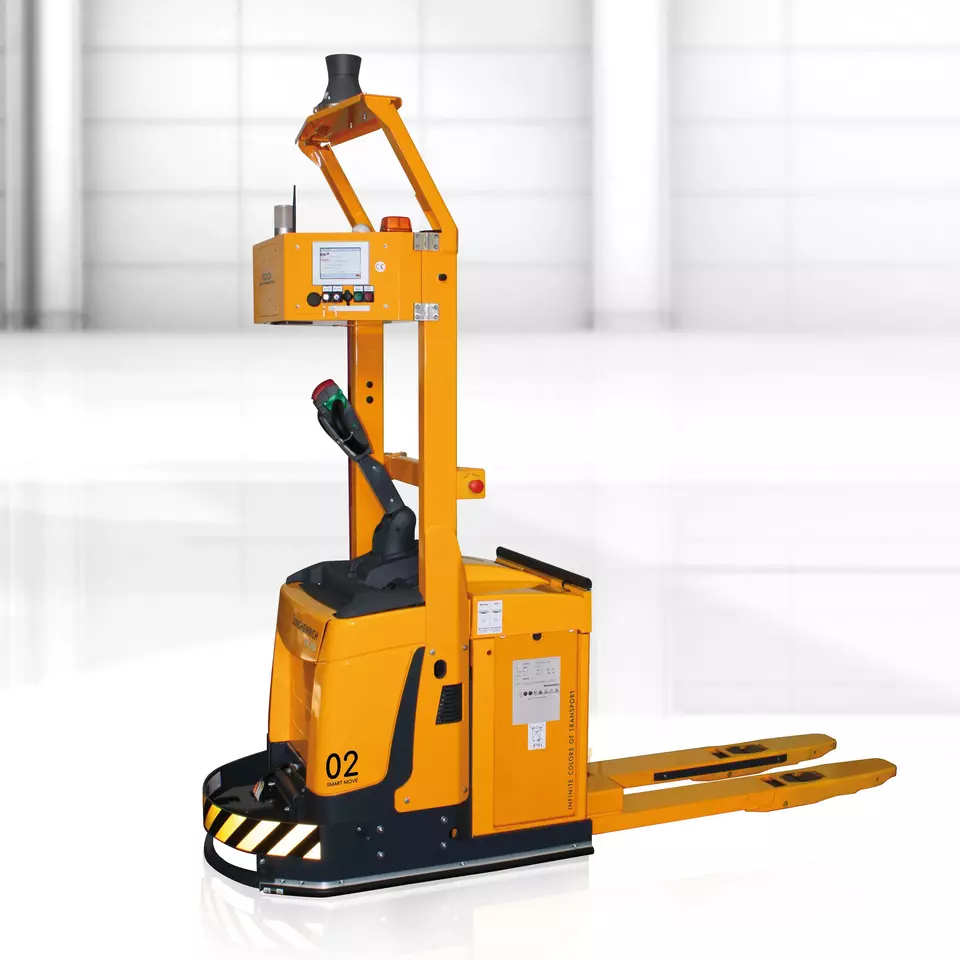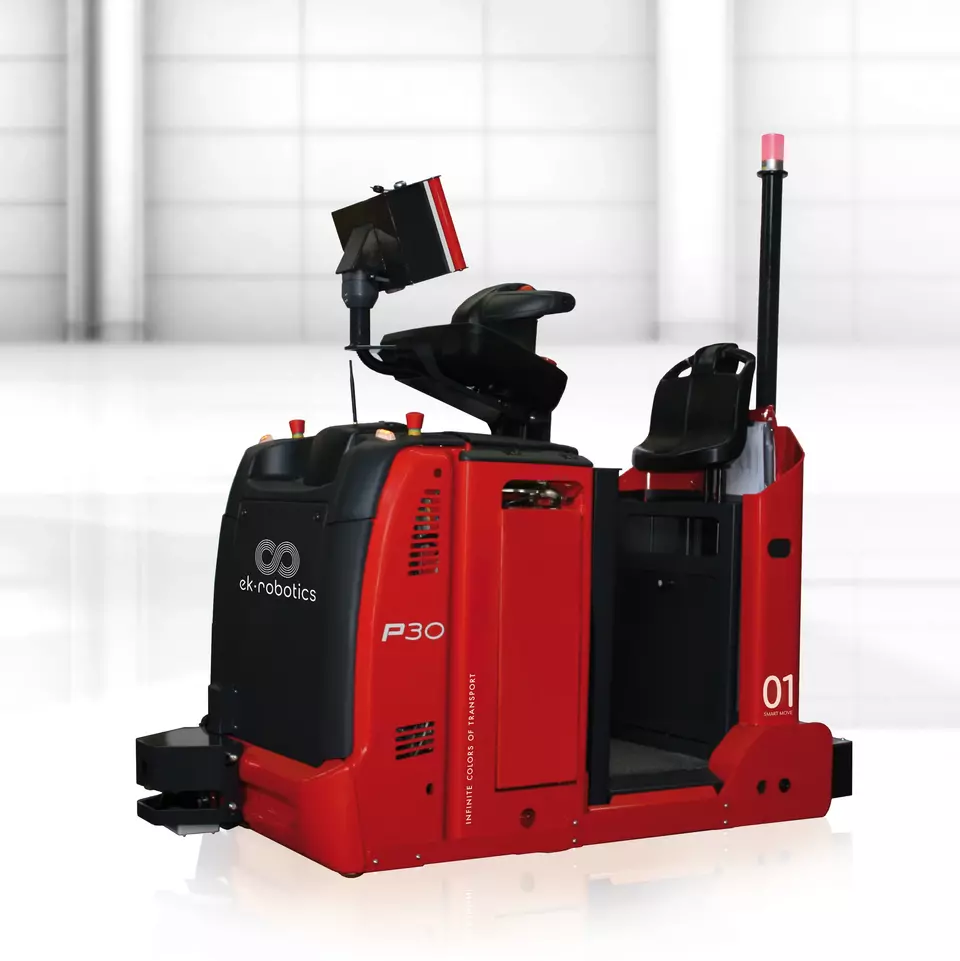 DRIVERLESS TRUCK: SMART MOVE P40 & P60C
Are you looking for a towing vehicle that impresses with its pure transport performance? The SMART MOVE P40C and P60C meet this requirement without any "ifs and buts". The SMART MOVE P40C and P60C automated transport robots from EK-Robotics carry trailer loads of up to 6,000 kg and thus offer high transport performance at low cost.