Smartlift | SL408 Outdoor
Lifts up to 430 kg / 950 lbs
The SL408 Outdoor glass robot is a great choice for small and medium size installation outdoors. Built for driving in terrain it passes most obstacles on a construction site and keeps the load safe. The SL408 Outdoor is true versatility.
This is the entry level to the Outdoor line from Smartlift. The SL 408 Outdoor covers a wide range of installation projects. Choose the High Lifter version for extended reach.
Choose the Rotating Yoke option for a 325° Rotating Yoke (RT) for more flexibility during installation.
With the electric rotating yoke you can turn the load in three dimensions for greater precision.
The secret of the SL 408 Outdoor is the versatility of glazing outdoors and if needed move inside a building, due to the compact size, to continue work indoors.
Models:
SL408 Outdoor
SL408 Outdoor High Lifter (HL)
SL408 Outdoor High Lifter Electric (HLE)
SL408 Outdoor High Lifter Electric RoTation (HLE RT)
The combination of power, size and options makes SL 408 Outdoor series a smart choice for many glazing professionals. It also features sideway shifting up to 10 cm (4 in.) for higher flexibility during installation.
glazing outdoor and indoor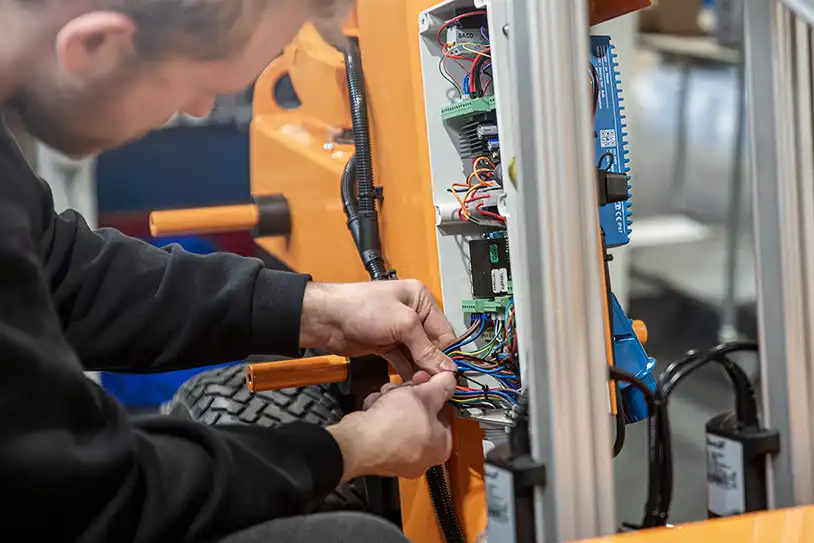 Rotating yoke
Electrical extension of the arm
Manual extension of the arm
Single Gyro
Electric key switch
White, non-marking tires
Special Color
Wireless remote
The SL 408 Outdoor is built for driving in terrain using a powerful front-wheel drive system. Inclination is not a problem and the lifts are, naturally, resistant to weather and temperature conditions. The outdoor series has the most powerful and advanced glazing robots in our offering, ready to take on a wide range of tasks from lifting heavy window sections to exterior facade elements at great height. The wide and puncture proof tires keep you working on all surfaces.
Smartlift also provides a large selection of accessories. Lift anything from curved glass to pallets and heavy doors using original Smartlift accessories. Consult our experts for advice on your next project.