Comfortable, sturdy and reliable, Elevah® 65 M is the ideal small platform for industrial maintenance at heights of up 6.5 m.
COMPACT AND PRACTICAL
THE COLUMNS AND CAGE ARE OF ALUMINIUM
Compactness and practicality make this machine unique in its category.
Elevah 65 M is easy to transport. Its small size (78 x 128 H 169 cm) and light weight even allow it to be transported on the underground.
The machine can work at temperatures between -15° C and +40 °C
Automatic cage locking
Anti-tilting device
Electronic slope monitoring
Electronic braking system
Overload monitoring
Emergency hydraulic lowering

Technical Data of the Platform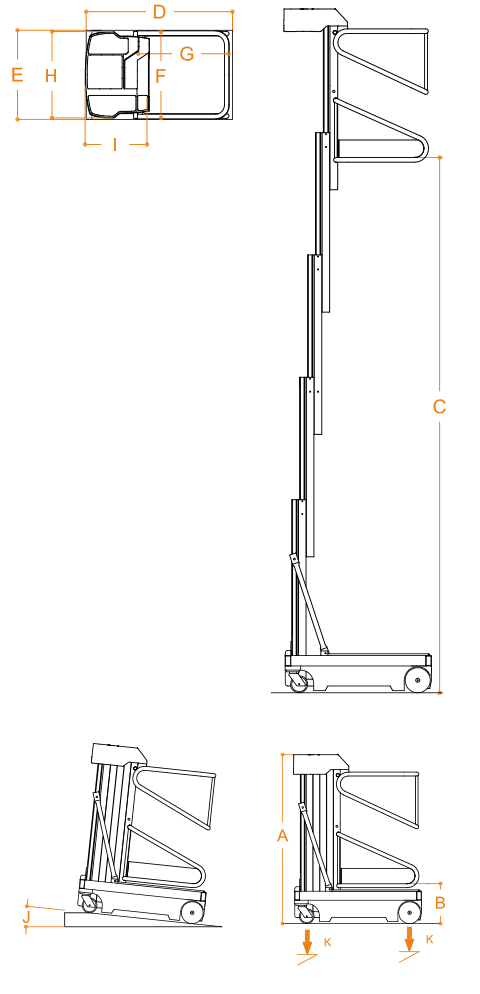 Accessories