Elevah® 50 M is a small platform, designed to allow you to work in safety even in the most restricted and difficult to reach areas
It is ideal for plant engineering companies, industrial maintenance and construction.
THE LIGHTEST AND MOST COMPACT PLATFORM.
There's nothing like it! Ultralight: 100% aluminum. Incredibly compact: 78 x 100 cm x H 169 cm. Absolutely safe.
EASY TO CARRY
Thanks to its low weight and its size, Elevah 50 Move can be easily transported by any means, even by lift!
A MULTI-TASKING MACHINE
The features of this machines allow it to be used in a variety of sectors and in all working environments.
The machine can work at temperatures between -15° C and +40 °C

Technical Data of the Platform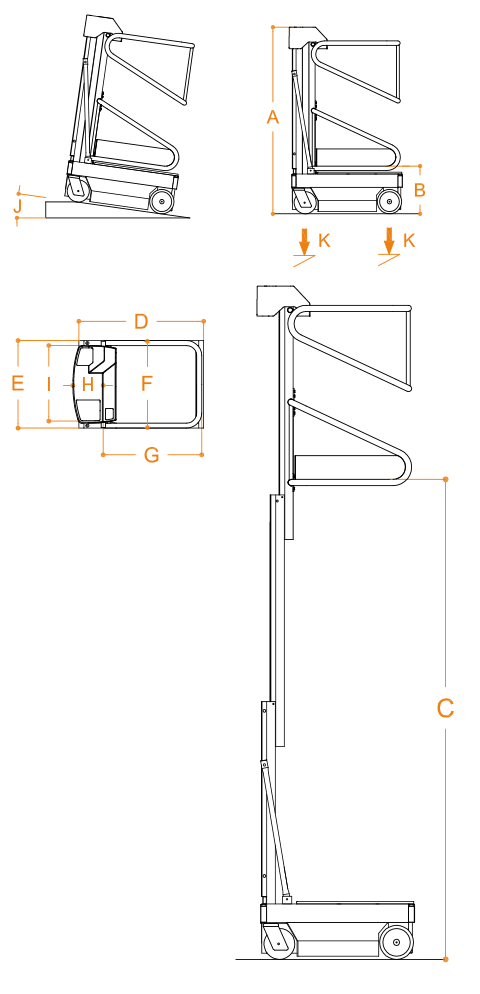 Accessories