Elevah 40 Move the real evolution of the ladder. Double your productivity in maximum safety
New self-propelled forklift truck made of aluminium with a 4-metre working height.
Compact, light, easy to use and simple to manoeuvre thanks to its minimum turning radius: It turns on itself.
Ideal for small spaces. Accessible and safe. Comfortable and practical.
The machine can work at temperatures between -15° C and +40 °C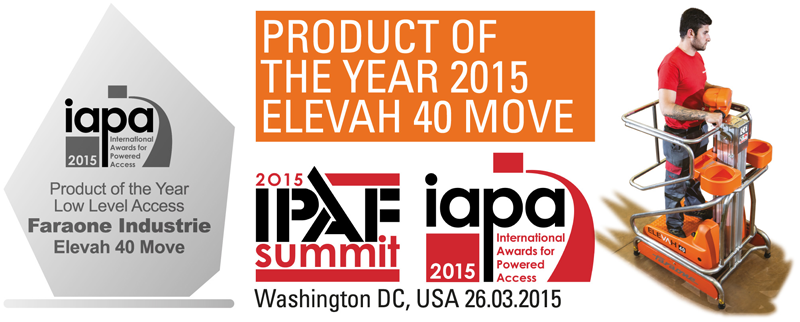 Technical Data of the Platform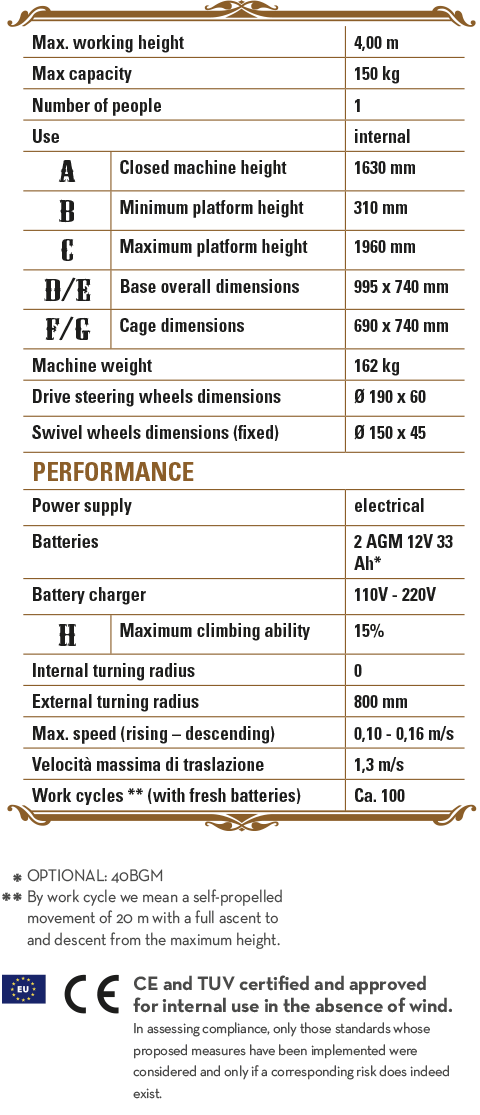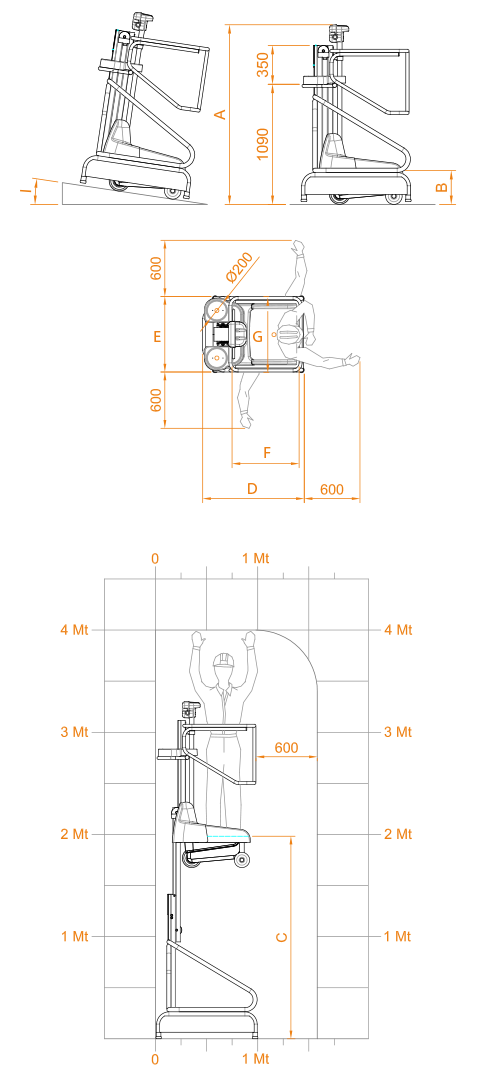 Accessories