Smartlift | 608 Outdoor High Lifter
This powerfull High Lifter has a longer reach and higher lifting height
This glazing robot is built on the same principles as a "regular" SL 608 Outdoor and is specially adapted for off-road use.
SL 608 Outdoor High Lifter is specially built to perform jobs that require longer reach and lifting height, e.g. to work over cellar steps or a flowerbed, replace windows in an end wall, etc.
Replacing windows in houses often presents challenges of this kind. An SL 608 Outdoor High Lifter is the ideal solution.
The Smartlift Outdoor range of lifting devices offers simple and trouble-free transportation of windows to the fitting site, even when you have to manoeuvre down narrow garden paths and through gates.
Larger window sections and heavier windows with up to three layers of glass still call for even stronger lifting capacity. Therefore Smartlift has developed the SL 608 Outdoor High Lifter in the Outdoor range. The lift is the second most powerful in the Smartlift range with a lifting capacity up to 608 kg.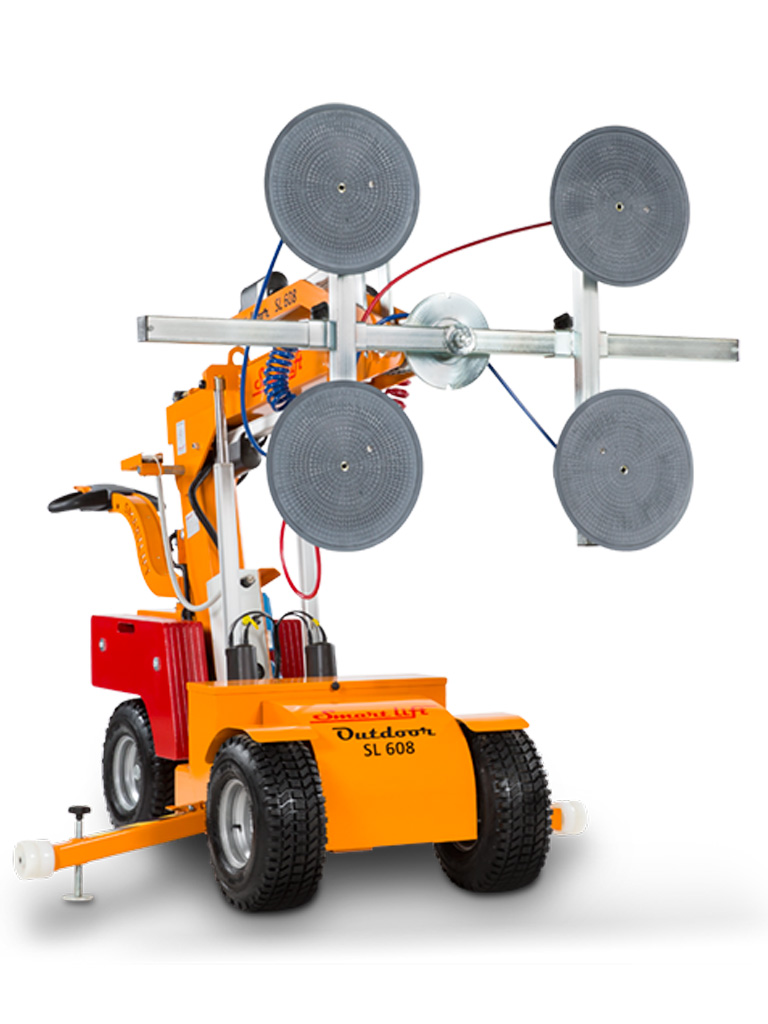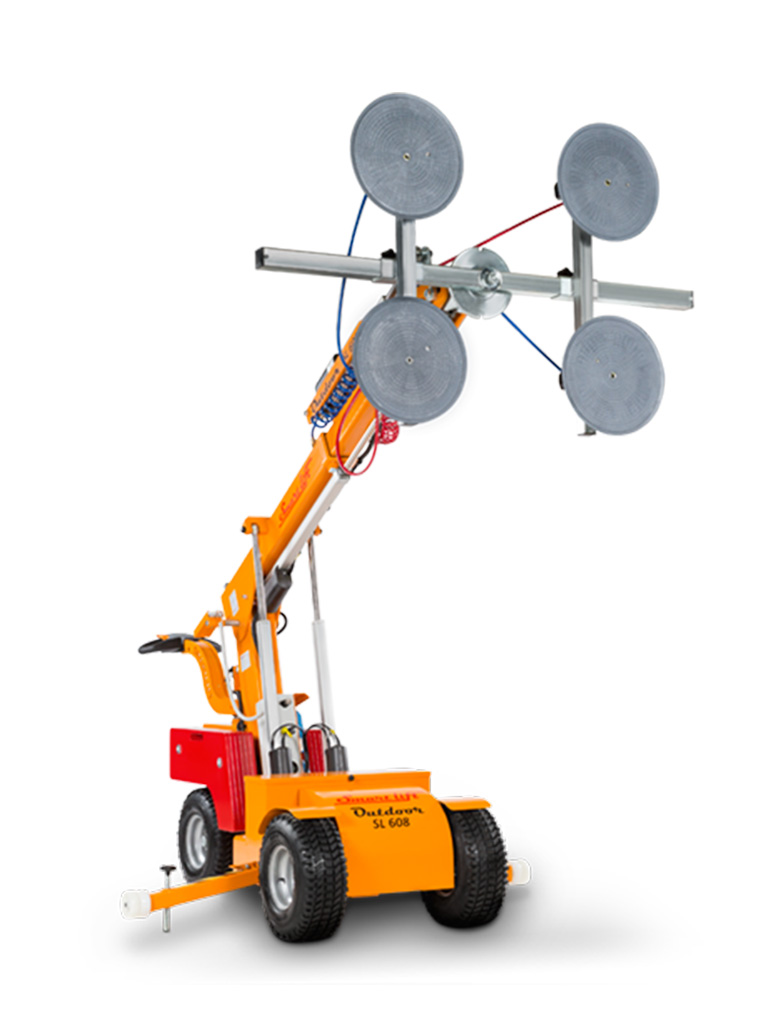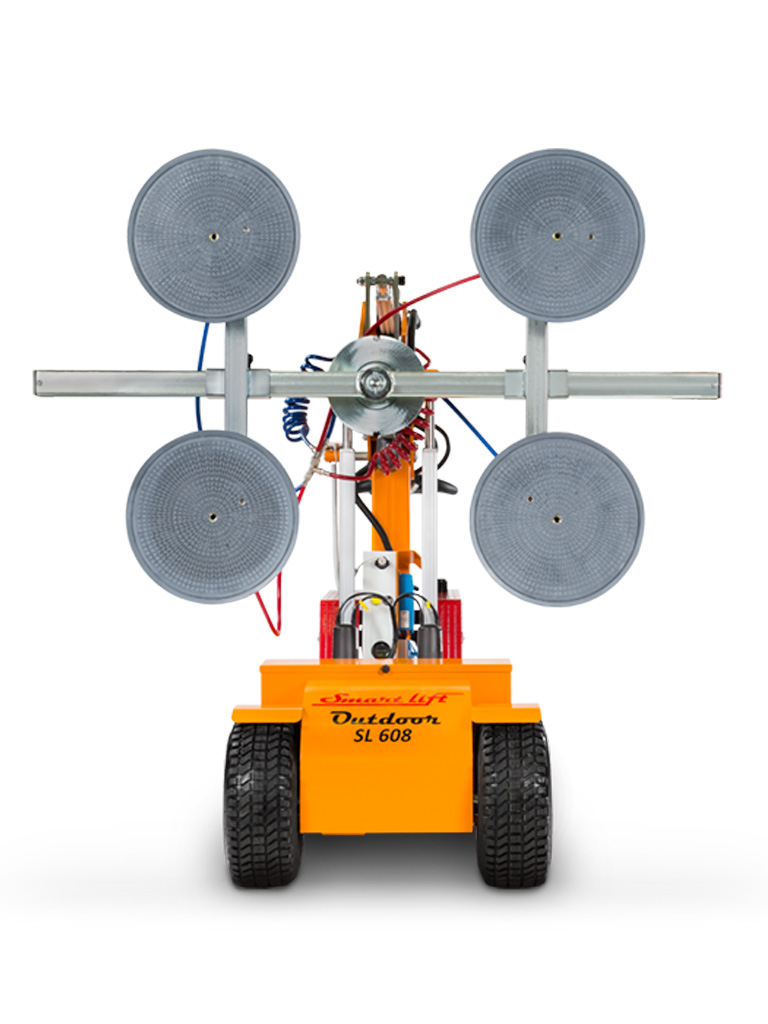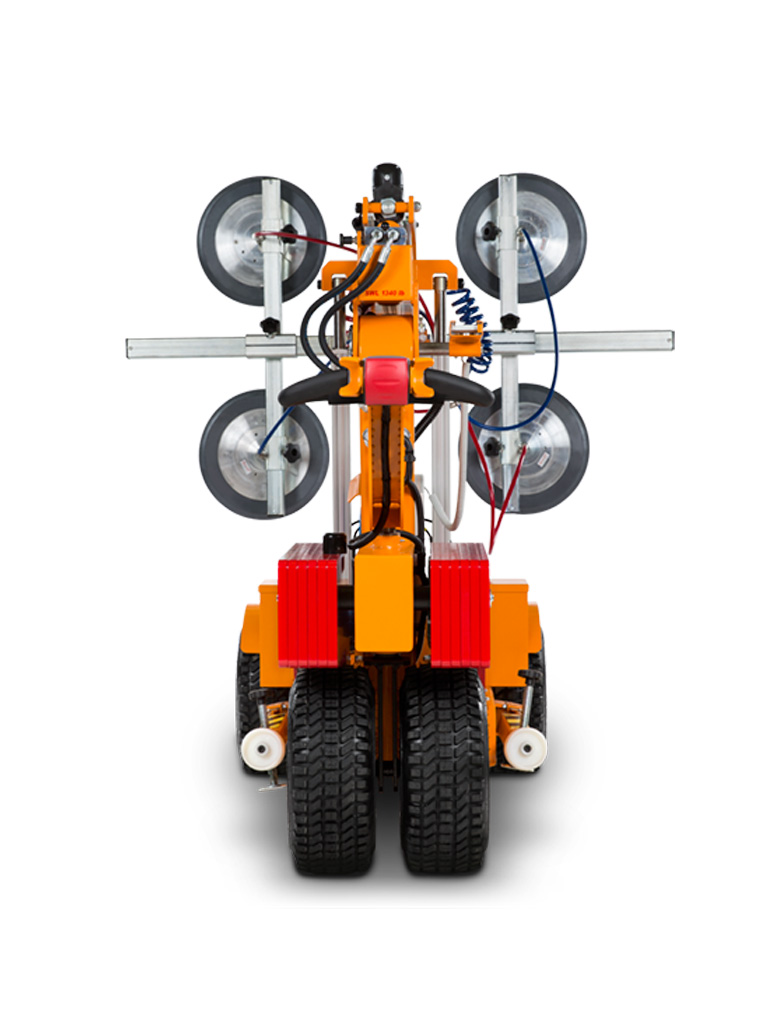 Smartlift-608-Outdoor-High-Lifter-01
Smartlift-608-Outdoor-High-Lifter-02
Smartlift-608-Outdoor-High-Lifter-03
Smartlift-608-Outdoor-High-Lifter-04
Smartlift-608-Outdoor-High-Lifter-05