Smartlift | 608 Outdoor High Lifter RT
The well-known SL 608 Outdoor High Lifter with electric turning head
This glazing robot is built on the same principles as a "regular" SL 608 Outdoor High Lifter and is especially adapted for off-road use.
Smartlift A/S has developed a new SL 608 Outdoor High Lifter RT (rotation), based on the unique solutions that are already known from the SL 608 Outdoor High Lifter. The SL 608 Outdoor High Lifter RT is a brand new machine, where innovative technology has been used to create an exceptional result with electrical rotation. The construction of the SmartLift 608 Outdoor High Lifter RT has been thoroughly tested and adapted in order for the machine to rotate smoothly and precisely – allowing any glass subject to be mounted with perfection.
SL 608 Outdoor High Lifter RT has been designed to perform jobs that require longer reach and lifting height. The lift also has the possibility to rotate the subject by simply pressing the buttons on the cable remote control, e.g. when larger parts must be lifted and then rotated.
Rotation is a built-in function, that is integrated in the customised cable remote control, which makes it possible to turn the subject with millimeter precision. If desired, a cordless remote control can be selected, which also makes all motion functions accessible.
The lifting capacity is up to 600 kg making the lift highly suitable for handling heavy lifting and handling of larger windows in the building industry.
By using the electrical rotation, you get even more possibilities for installation and for improving the work environment significantly.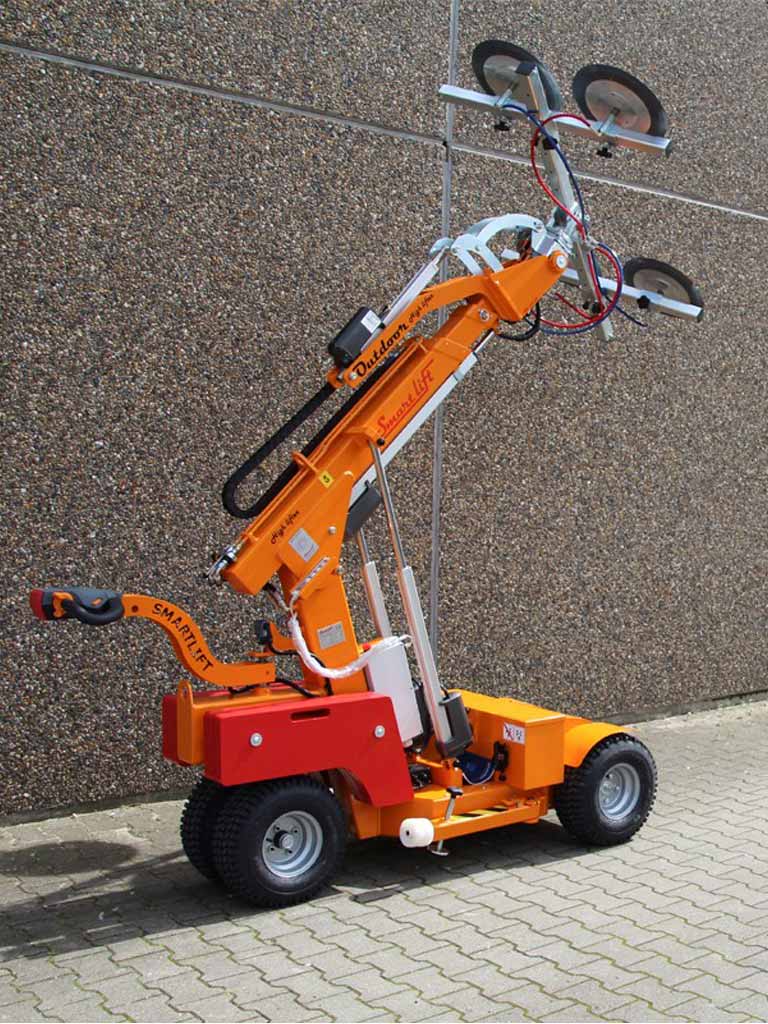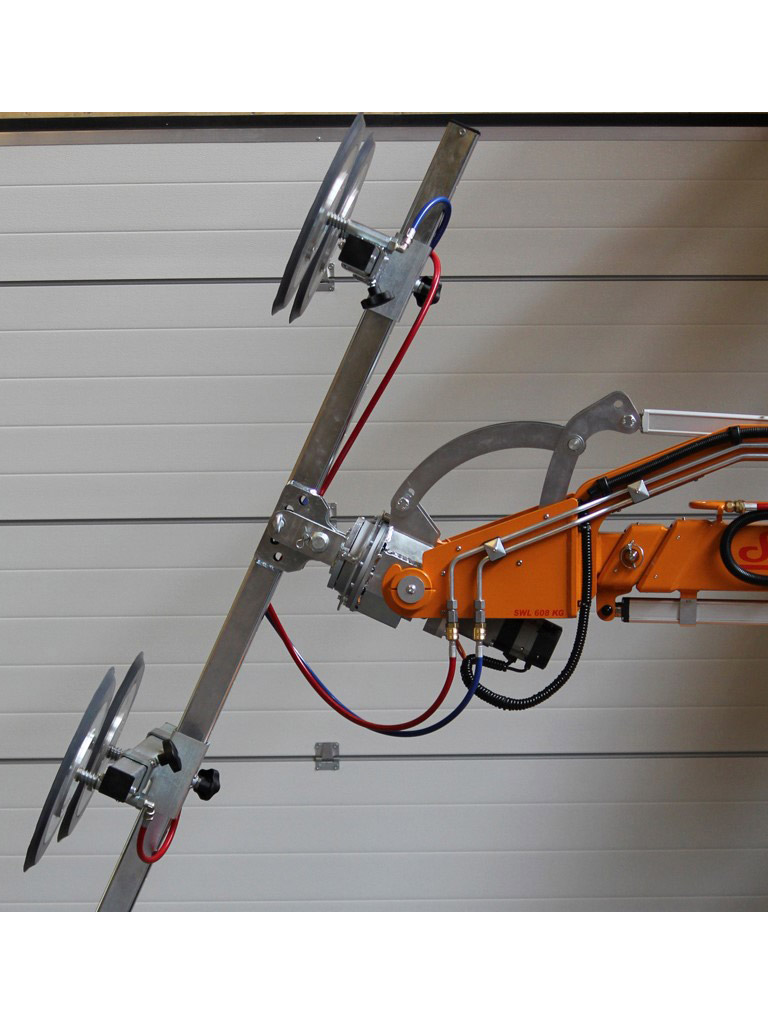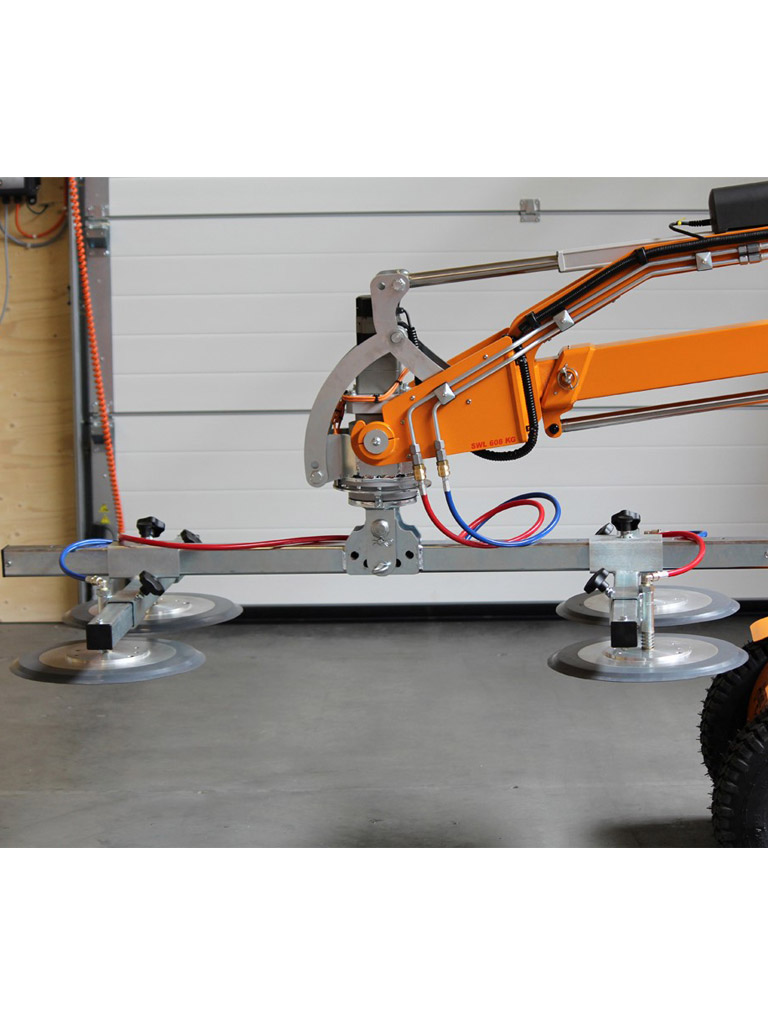 Smartlift-608-Outdoor-High-Lifter-RT-01
Smartlift-608-Outdoor-High-Lifter-RT-02
Smartlift-608-Outdoor-High-Lifter-RT-03