Smartlift | 608 Outdoor High Lifter Electric RT
The SL 608 Outdoor HLE RT is a powerfull glazing robot that features electric extension of the arm and an electric turning head
The SL 608 Outdoor High Lifter Electric Rotation is a powerful lift designed for installations that require additional reach and lifting height. The electric extension of the arm surpasses basement shafts, flower beds and similar hard-to-reach places easily.
The lift can handle large sheets of glass weighing up to 600 kilos or reach a height of 410 cm.
The lift has enough power to handle large sheets of glass precisely with electric rotation of the yoke. This ensures great freedom of movement 3D and is operated by remote control. By using the electrical rotation, you get even more possibilities for installation and for improving the work environment significantly.
SL 608 Outdoor HLE RT has the same basic characteristics as the other Outdoor models with a powerful electric motor and electronic brake system. The wide and puncture proof tires ensure stable transport with a full load. The lift is rain and dustproof and has dual vacuum circuit for greater safety.
Size and weight make it suitable for transport in the back of a van or on a trailer.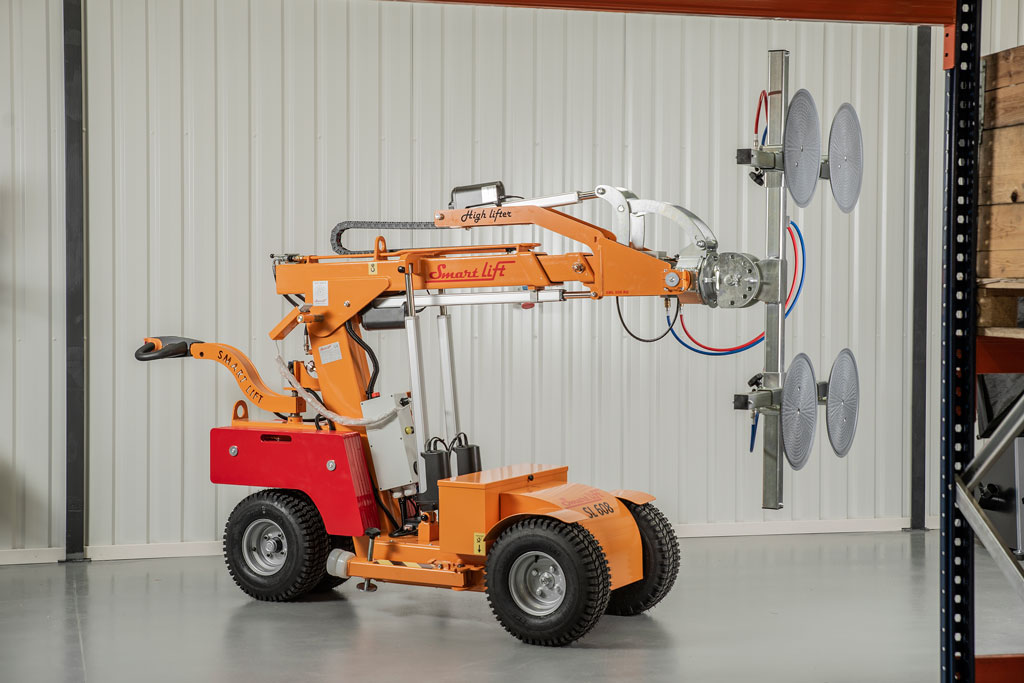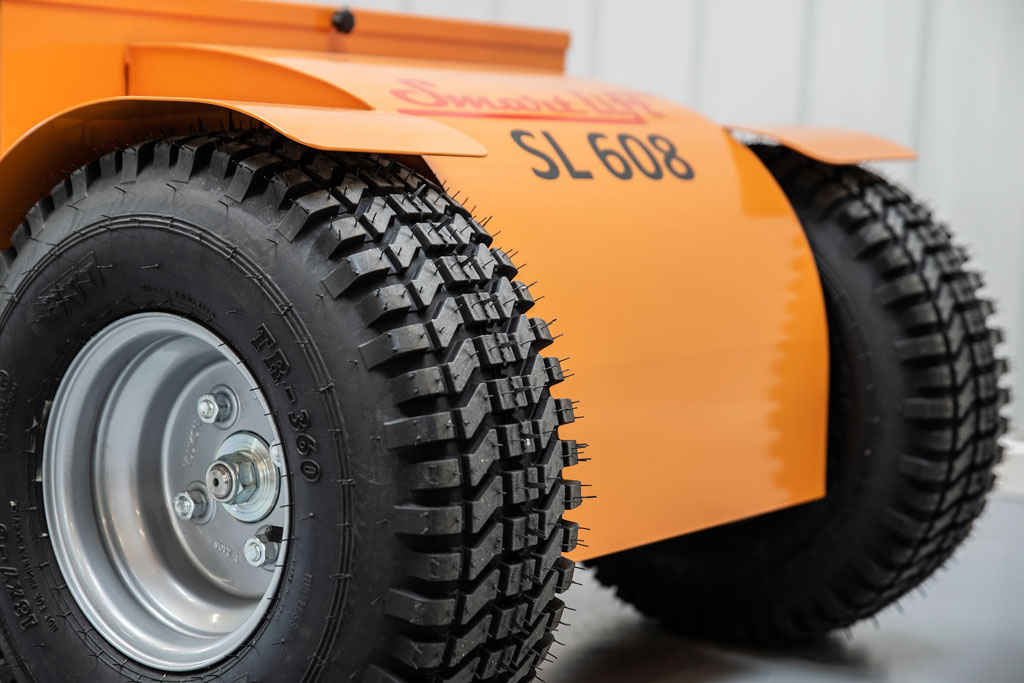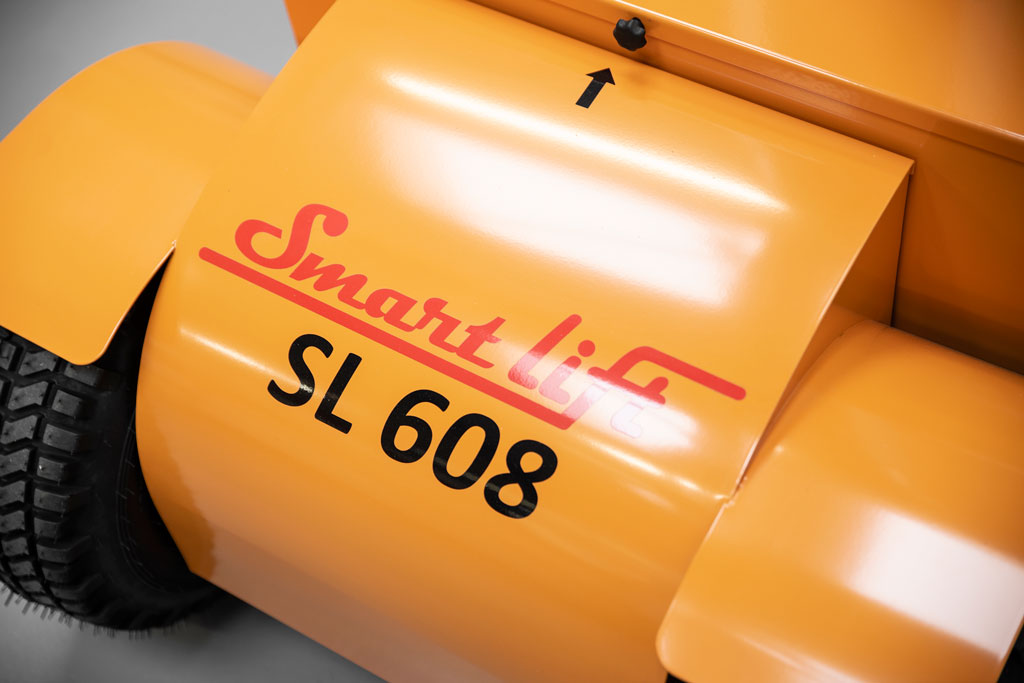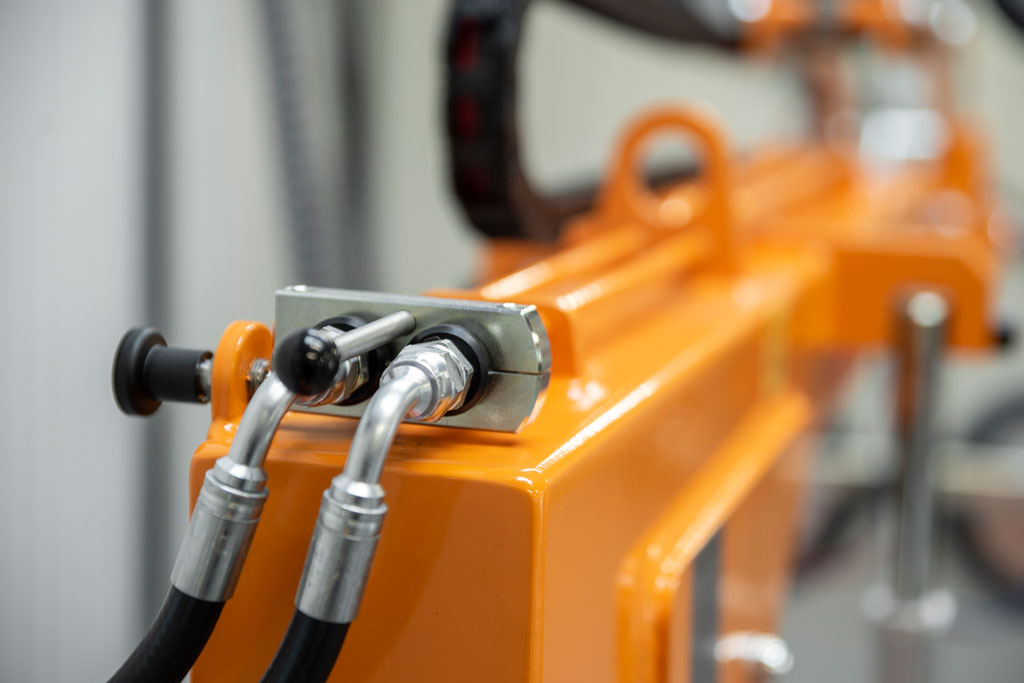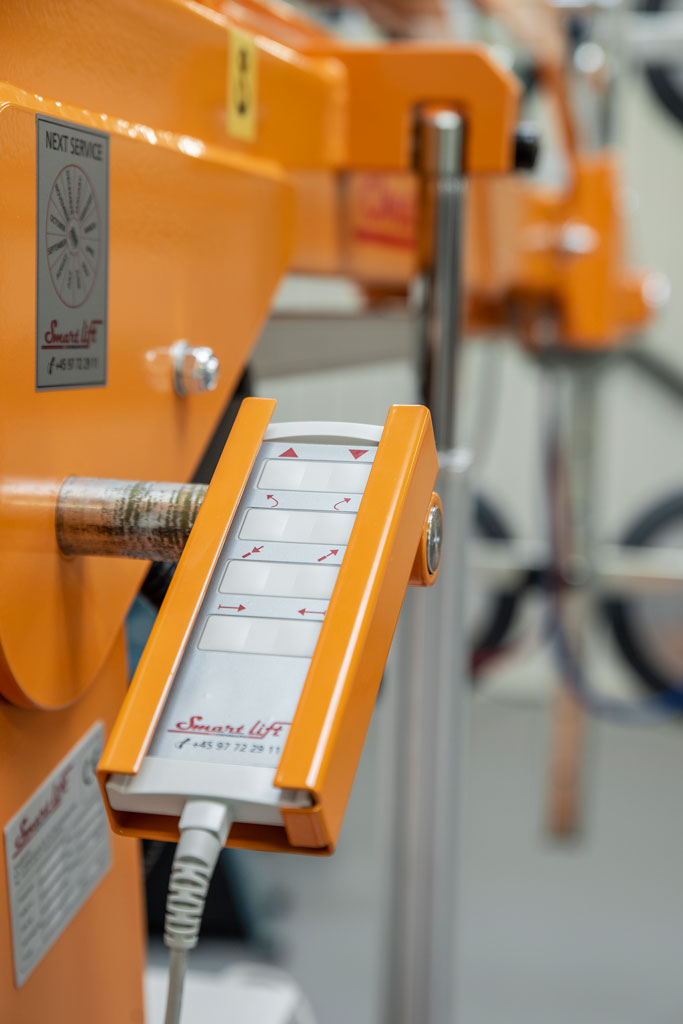 SL608-Outdoor-High-Lifter-Electric-RT-side-view
SL608-Outdoor-High-Lifter-Electric-RT-wheels
SL608-Outdoor-High-Lifter-Electric-RT-front-panel
SL608-Outdoor-High-Lifter-Electric-RT-arm-perspective
SL608-Outdoor-High-Lifter-Electric-RT-switch