SL 280 Standard can hoist sheets of glass, etc. weighing up to 280 kg
Handling heavy sheets of glass weighing up to 280 kg can be back-breaking work. You will find that the SL 280 Standard becomes indispensable. This lifting device has been on the market for some years and it is very popular in our home country, Denmark, and internationally.
SL 280 Standard is a compact and flexible device with a tight turning circle. SL 280 Standard has an electric telescopic arm and up to 50 cm reach.
The arm is fitted with 4 x 300 mm diameter suction pads for a very strong grip on your window/element.
The horizontal electric arm tilts a full 50 degrees forwards – and 50 degrees backwards too. This machine can pick up an element from the floor or pallet and move it quickly into place for fitting.
The telescopic arm is fitted with a 180-degree turning head (90 degrees to each side), which allows you to move even very large sheets of glass through narrow passages (doorways, corridors, elevators, etc.)
Smartlift also turns on its own axis so it can be used to manoeuvre even very large sheets of glass in relatively confined spaces.
Smartlift can also be shifted 100 mm sideways, making small adjustments to the position of a glass partition as easy as ABC. Note that the entire process requires no heavy manual lifting at all.
The efficient dual-circuit vacuum system maintains a strong grip on your sheet of glass. You can fit sealing strips before you fit the glass – the lifting device holds the sheet in an ergonomically correct position, of course.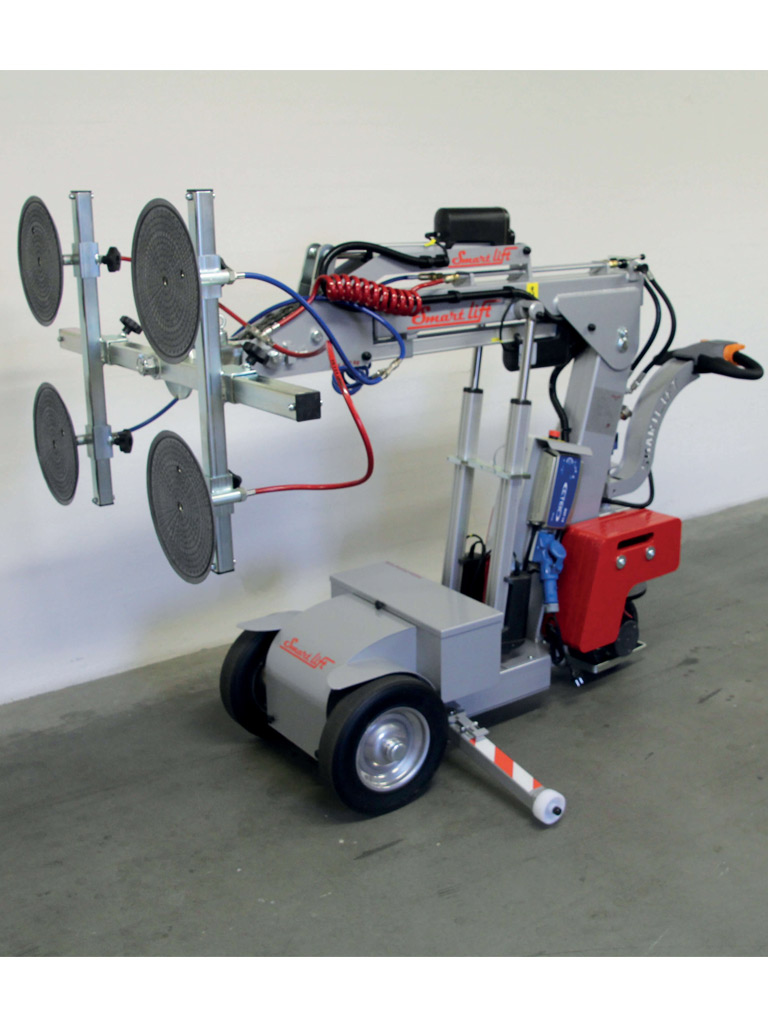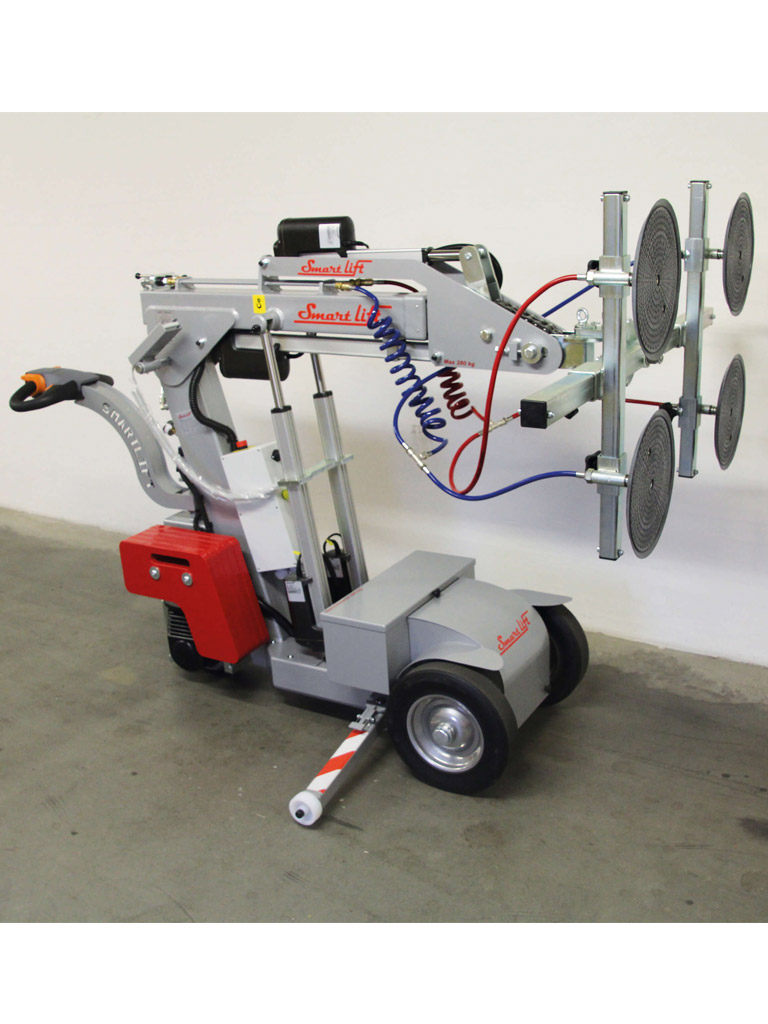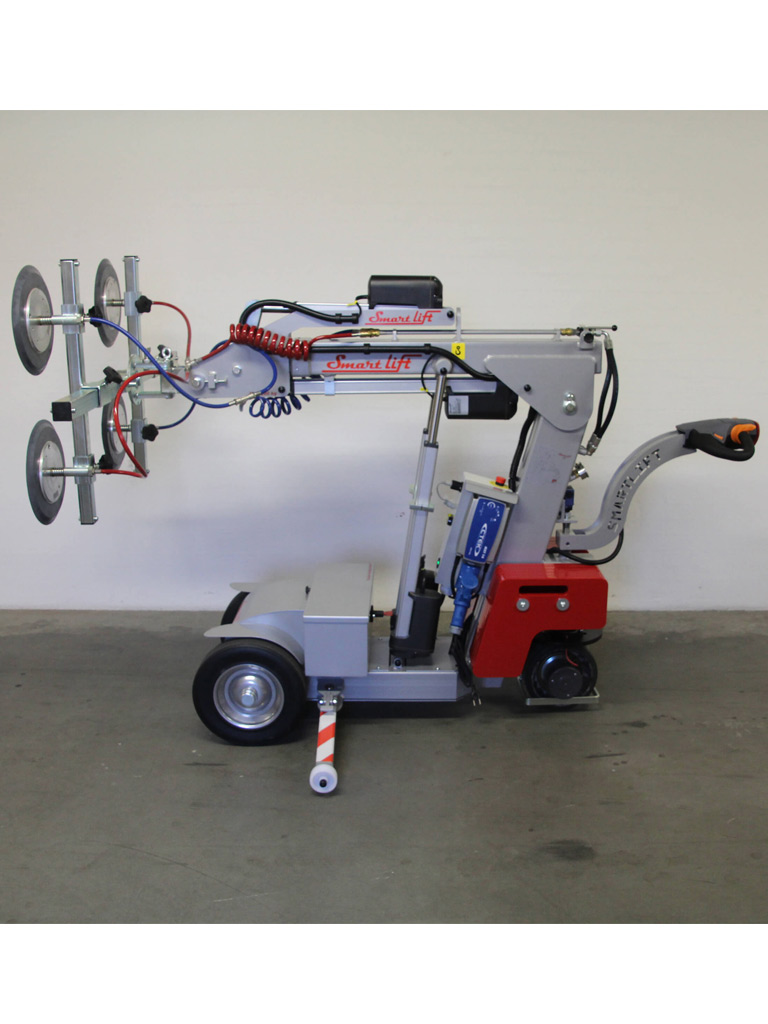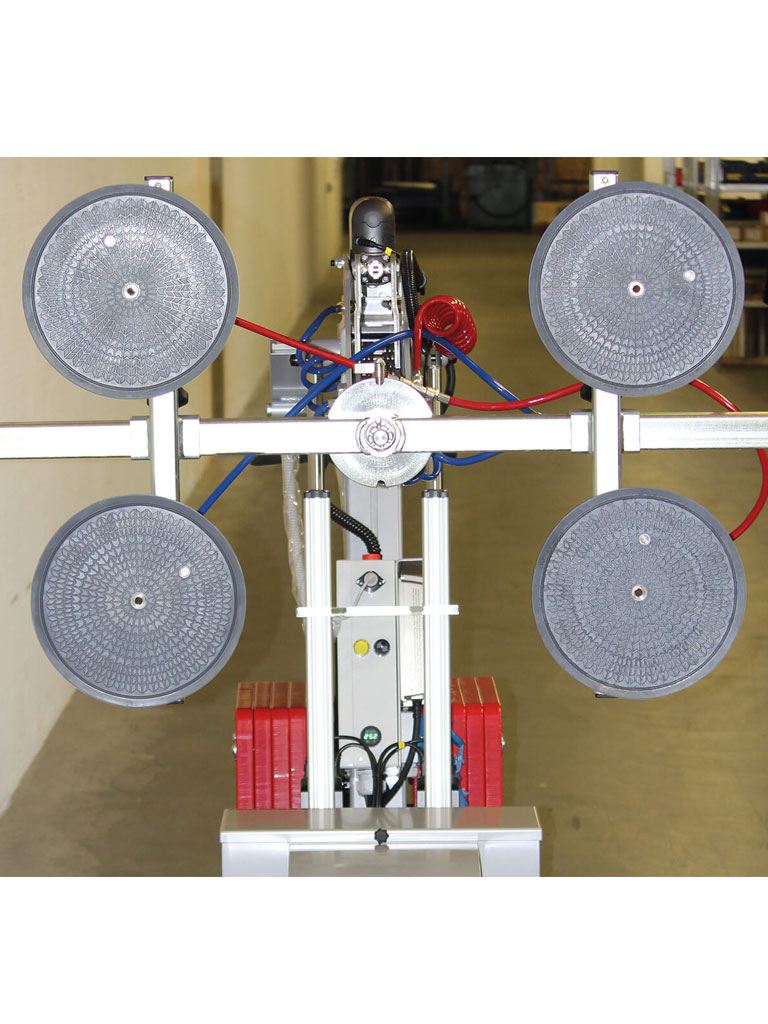 Smartlift-280-Standard-01
Smartlift-280-Standard-02
Smartlift-280-Standard-03
Smartlift-280-Standard-04