Smartlift | 780 Outdoor Giant
Yet another Outdoor vaccum lifter – ideal for use indoors and out
SL 780 Outdoor Giant can easily hoist and manoeuvre an 800 kg load – long reach and extra lifting height
Large window panes and laminated window units are heavy and cumbersome to fit. The SL 780 Outdoor Giant proves that any job is easy when you have right equipment.
The SL 780 Outdoor Giant has a higher lifting height and longer reach than regular lifting devices and it can therefore be used to perform all kinds of unusually challenging lifting jobs. For example, replacing all the windows in a detached house, where there will often be a need for both a long reach and high lifting height.
Fitting steel façade sheeting, shop windows, showroom façade windows, skylights and ceiling boards – the sky is almost literally the limit to the jobs this outstanding lifting device can do. Furthermore, SL 780 Outdoor Giant has unique off-road talents.
In fact, it takes customary methods of tackling the job of fitting and replacing windows to a new level. Consider the cost per hour of renting a Smartlift SL 780 Outdoor Giant, compared, e.g. to a lorry with a crane or lifting arm. Smartlift SL 780 Outdoor Giant really is a strong and financially sound alternative.
The device has a series of outstanding, high-quality off-road features:
• Extremely precise proportional hydraulics for accuracy to the nearest millimetre
• 2000 W off-road front-wheel drive and electronic braking system
• Highly manoeuvrable – twin wheels on rear axle
• Lifting height 4000 mm (yoke centre) – maximum lifting height 4400 mm
• Remote control of all hydraulic functions
• Waterproof in accordance with corrosion class IP65
• Easy to transport in a van or on a machinery trailer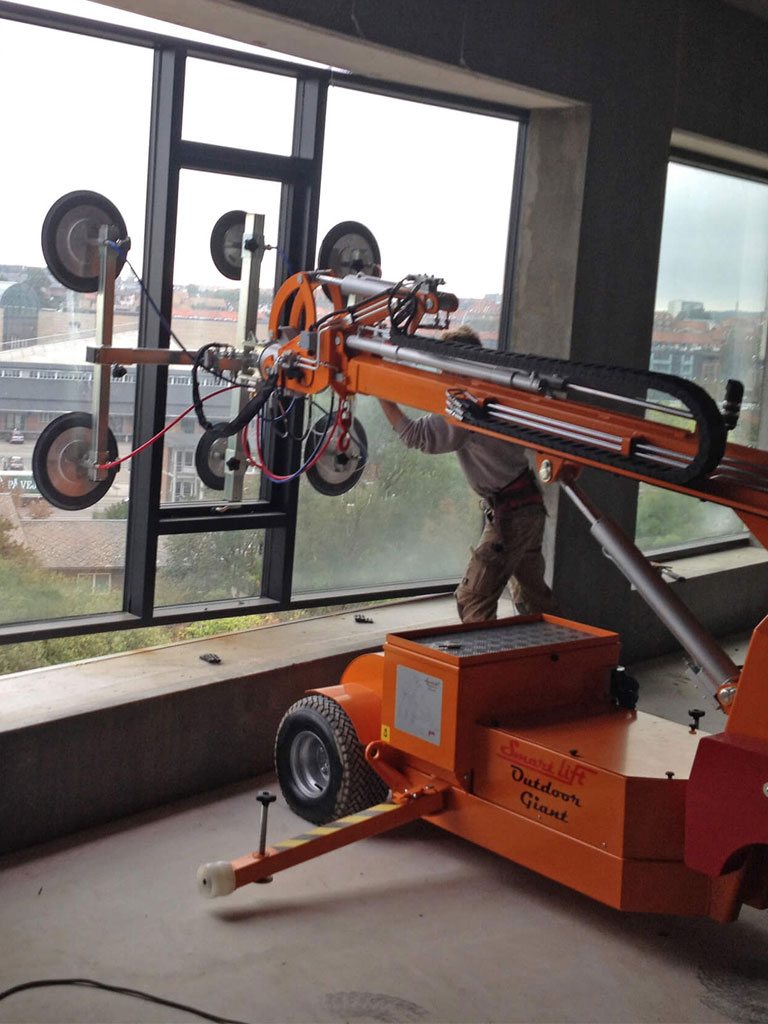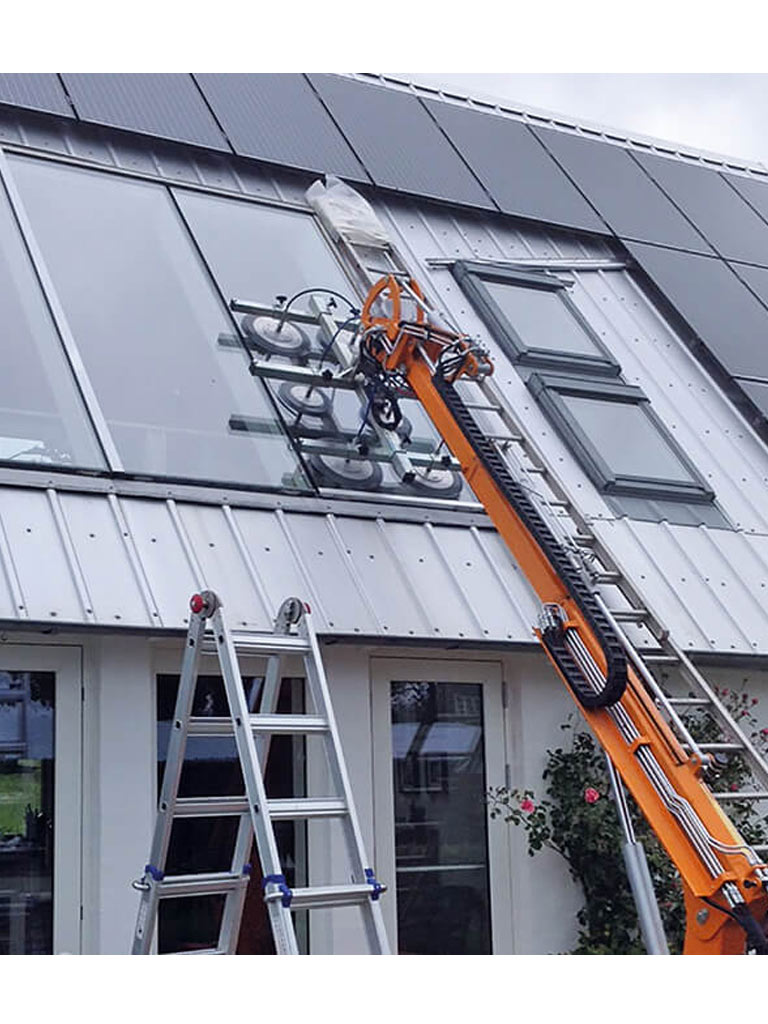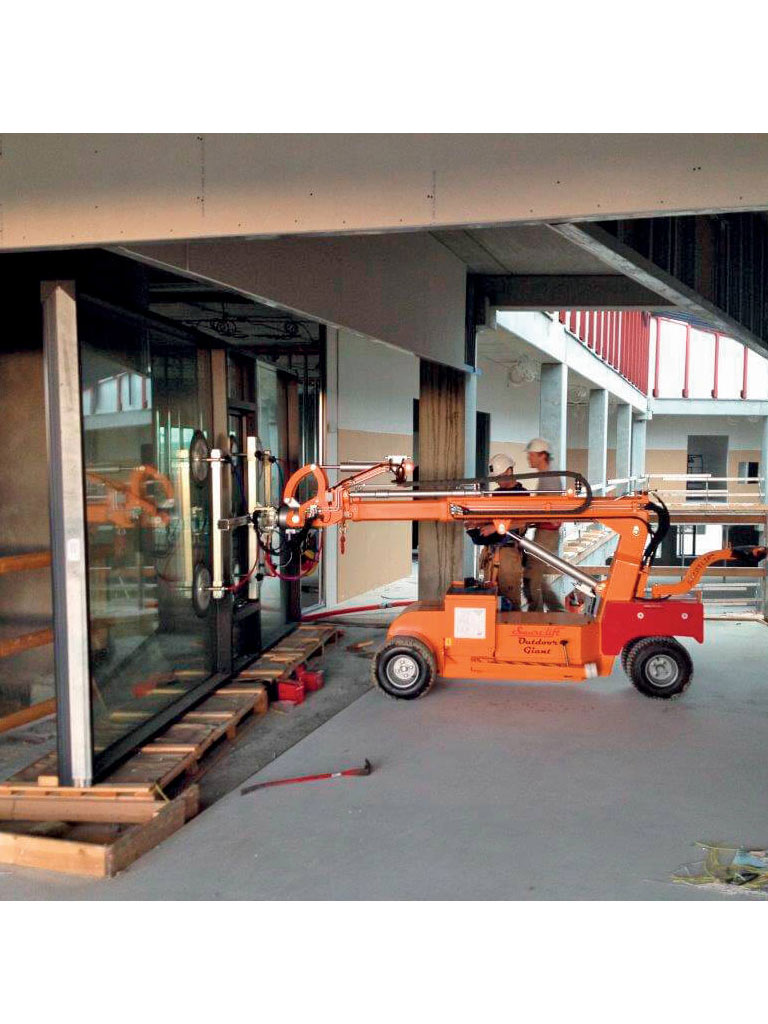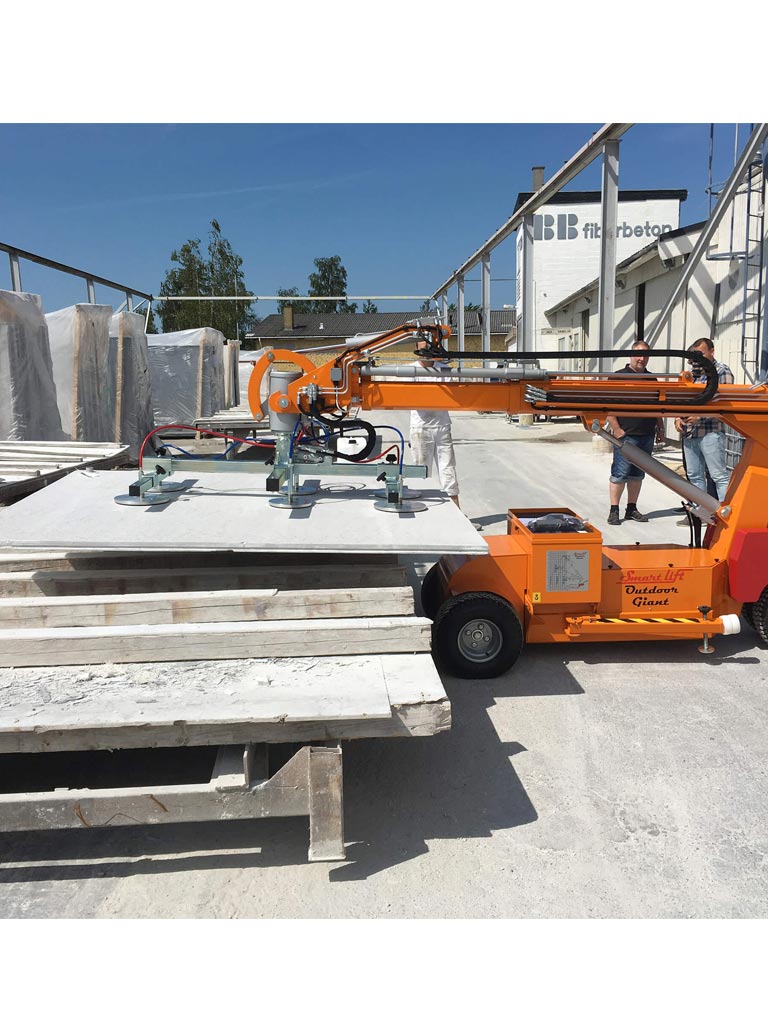 Smartlift-780-Outdoor-Giant-01
Smartlift-780-Outdoor-Giant-02
Smartlift-780-Outdoor-Giant-03
Smartlift-780-Outdoor-Giant-04