Smartlift | 380 Outdoor High Lifter
High Lifter has a longer reach and higher lifting height
This lifting device is built on the same principles as a "regular" SL 380 Outdoor and is specially adapted for off-road use.
SL 380 Outdoor High Lifter is specially built to perform jobs that require longer reach and lifting height, e.g. to work over cellar steps or a flowerbed, replace windows in an end wall, etc.
Replacing windows in houses built in the 1960s and 1970s often presents challenges of this kind. An SL 380 Outdoor High Lifter is the ideal solution.
The Smartlift Outdoor range of lifting devices offers simple and trouble-free transportation of windows to the fitting site, even when you have to manoeuvre down narrow garden paths and through gates.
Like other Smartlifts, High Lifter can easily negotiate a van ramp.
SL 380 Outdoor High Lifter has a dual-circuit vacuum system with two vacuum pumps. The device has two large accumulators to ensure powerful operation for a longer period of time. It has a 1200 W engine and an electronic braking system. Even when carrying a maximum load of 380 kg, the vehicle has more than enough engine power to travel outdoors in difficult terrain.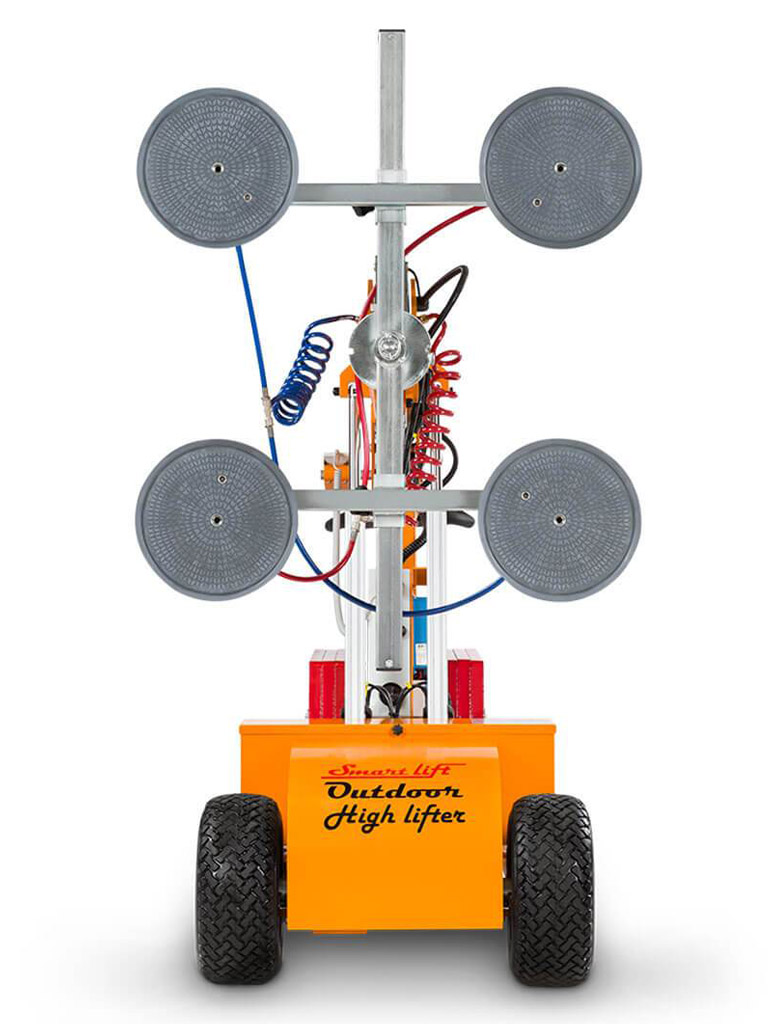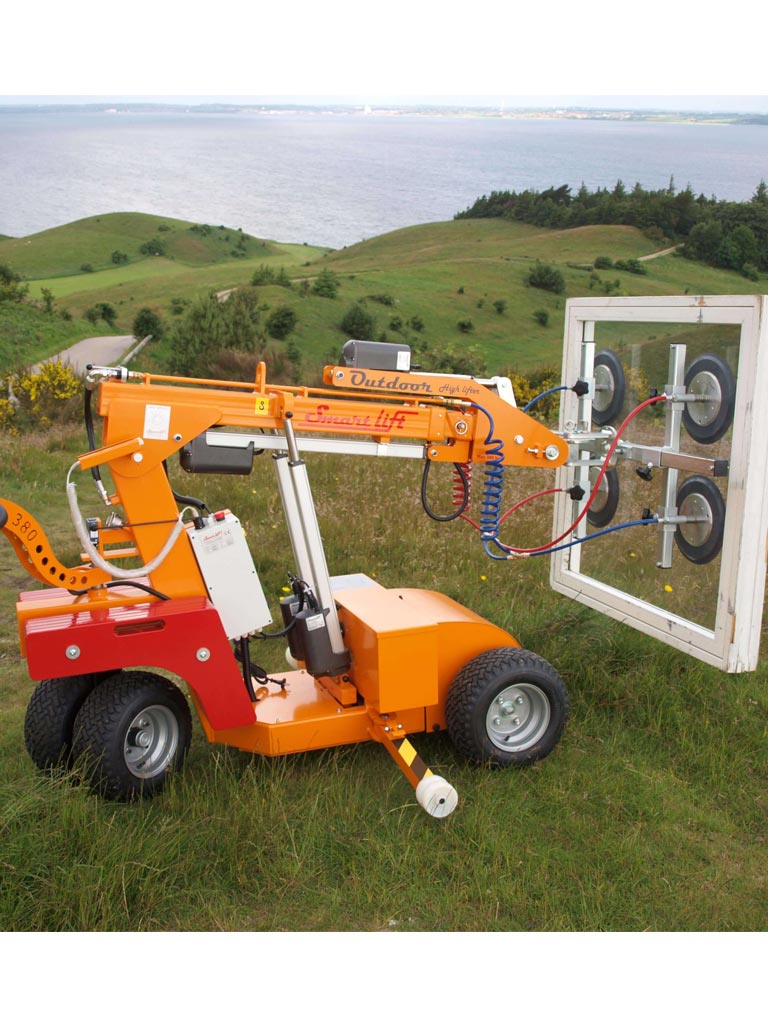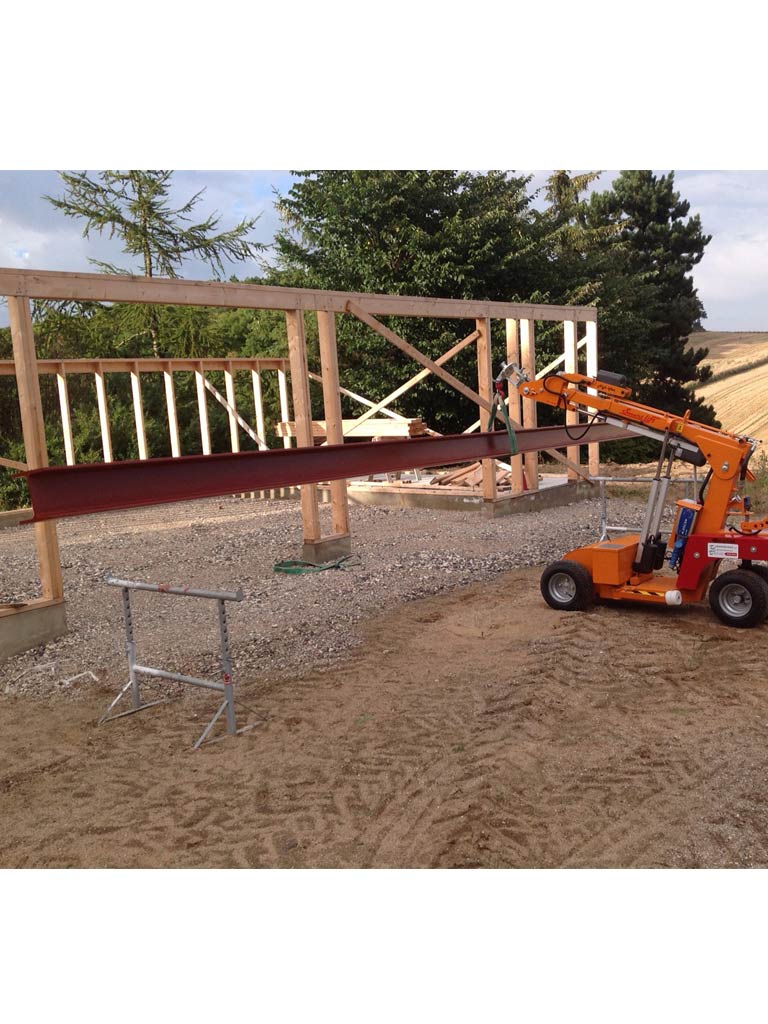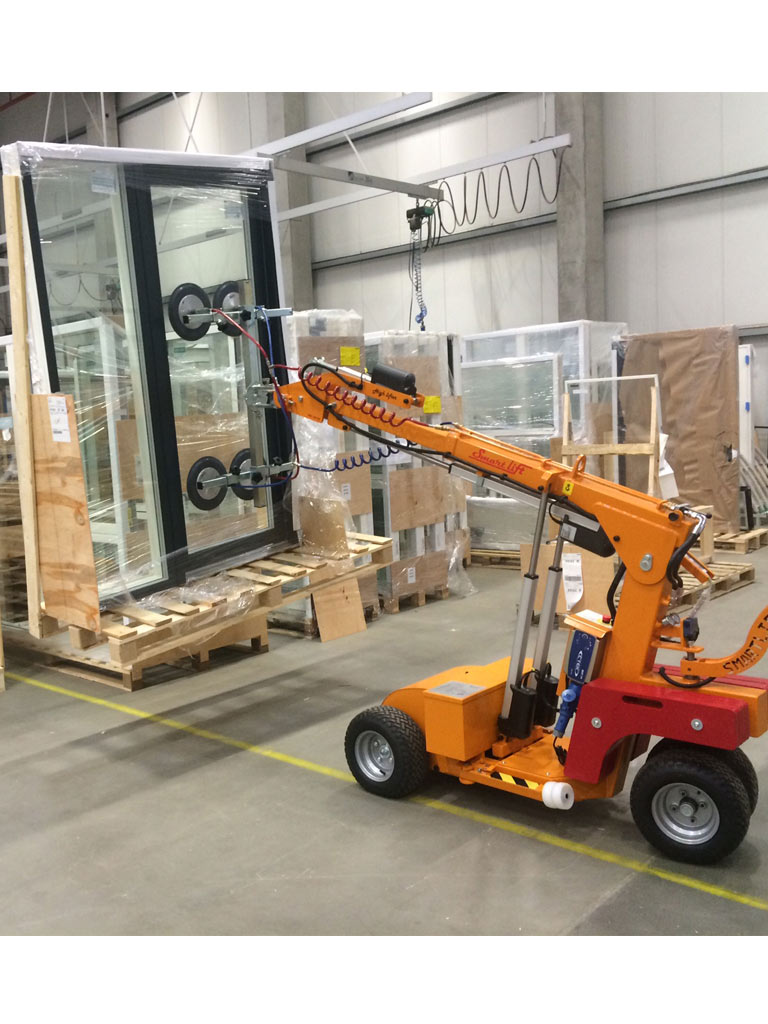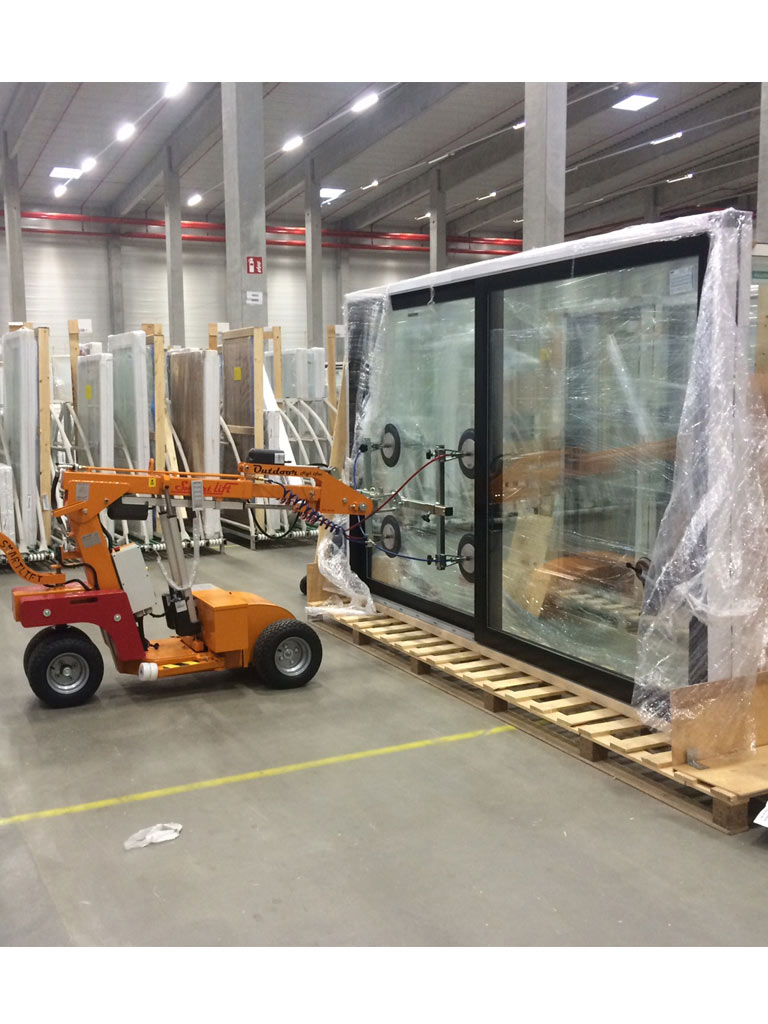 Smartlift-380-Outdoor-High-Lifter-01
Smartlift-380-Outdoor-High-Lifter-02
Smartlift-380-Outdoor-High-Lifter-03
Smartlift-380-Outdoor-High-Lifter-04
Smartlift-380-Outdoor-High-Lifter-05