SL 1008 Outdoor lifts up to 1000 kg (2,200 lbs.) and is our most advanced lift
It combines maximum lifting capacity and reach. Large window sections are easily and precisely handled using the multifunctional, rotary yoke..
The wireless remote controls all functions and offers freedom of movement for the operator. A display gives the operator full overview of battery status, vacuum pressure and actual load strain. The lift has a proportional hydraulic system that enables extremely precise control of the arm and yoke. Small adjustments of the controls trigger small movements of the yoke and arm.
The SL 1008 Outdoor is fitted with wide twin tyres to prevent the machine from getting bogged down. The glass lift is front-wheel driven and fitted with wide tyres to ensure unique stability when driving with a full load.
• Lifts up to 1000 kg (2,200 lbs.)
• Lifting height max. 440 cm (173 in.)
• Extension of the arm up to 166 cm / 66 in.
• Proportional hydraulic provides extreme precision
• Front wheel drive and wide tyres for better terrain capability
• Remote control of all hydraulic functions and information display
• Dust and moist proof IP65
• Can be transported on a trailer or in the back of a van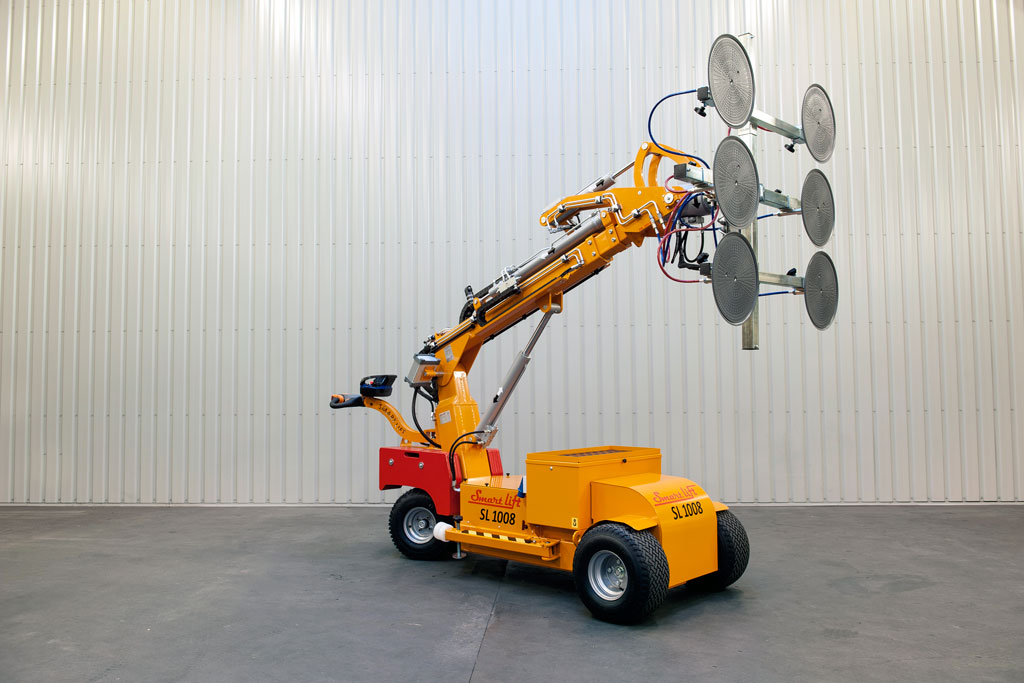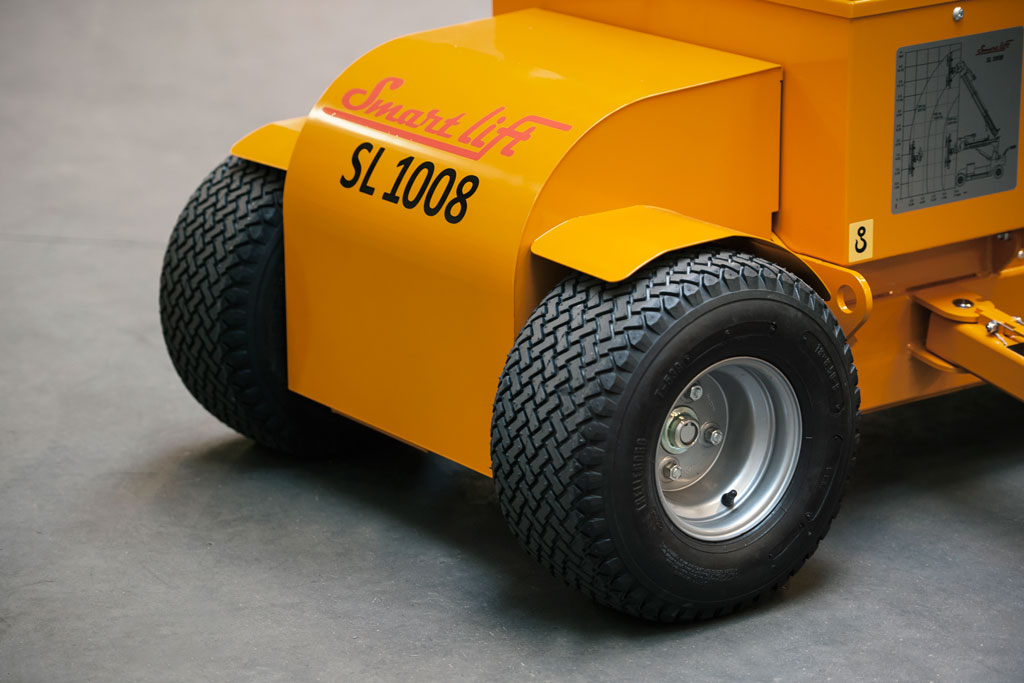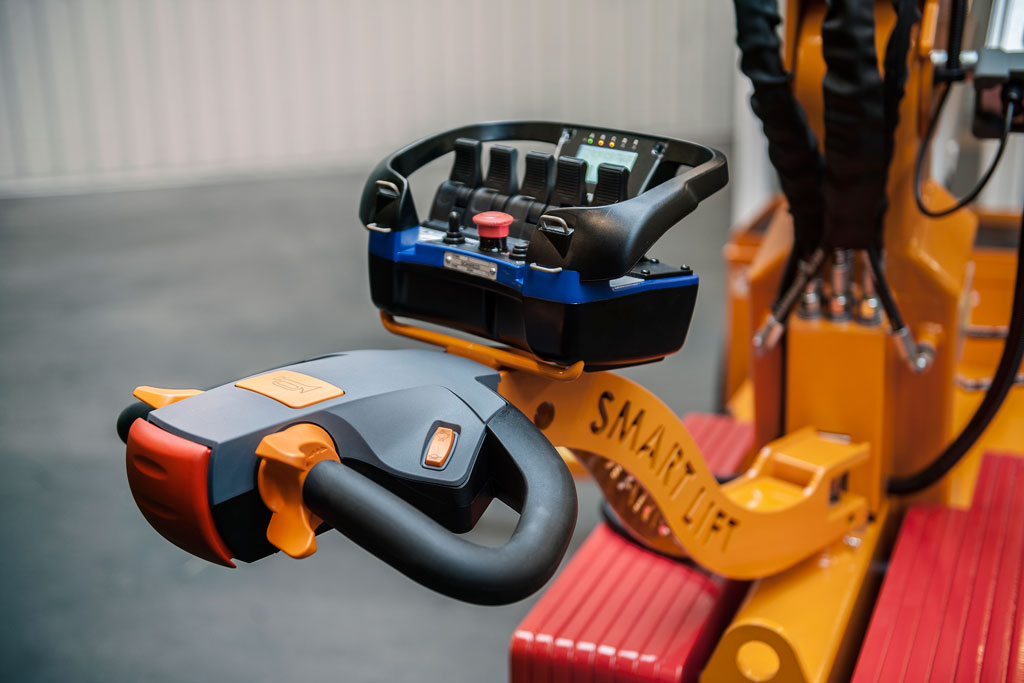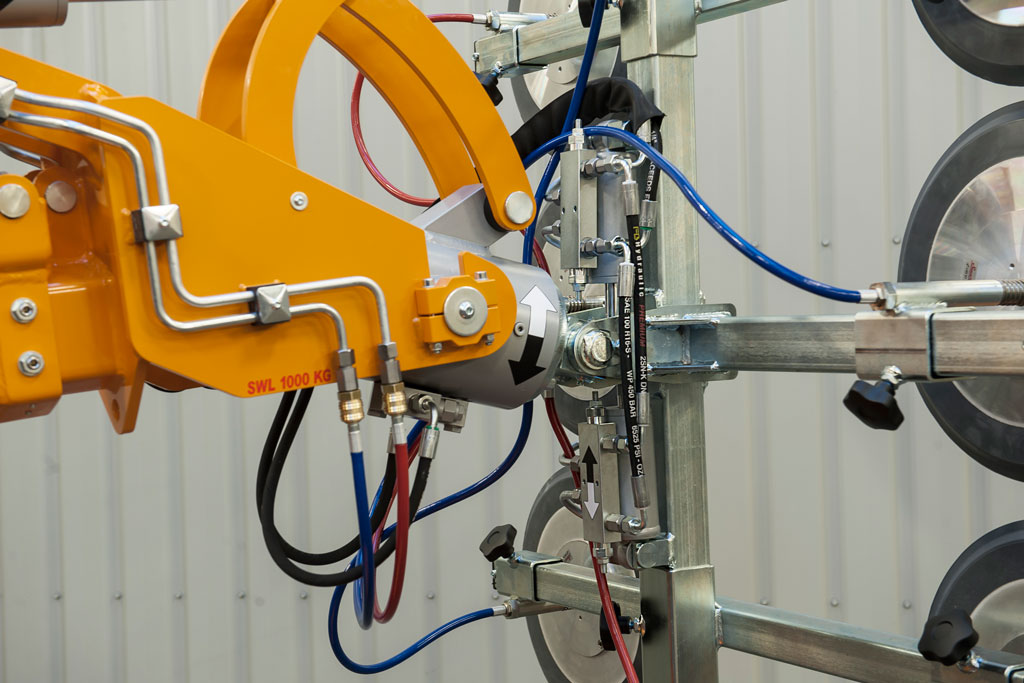 SL1008-front-panel-wheels
SL1008_reinforced-rotating-yoke