Concrete lifting solutions with vacuum technology
Besides the advantages during demoulding, vacuum technology offers yet more advantages for concrete lifting solutions:
No additional costs, because no embeds are needed;
Less manpower, because no embeds need to be installed or removed;
Handling goes faster;
Less chance of damage during handling;
Less chance of cracks in the concrete material;
Reduced chance of accidents, because no one has to be near the load before, during or after handling;
More safe due to an alarm system and hang-on time;
Efficient use of storage space.
A concrete vacuum lifter is especially suited to processes of a repetitive nature. Think of the production, storage, transhipment and construction of floors, walls, staircases, sleepers, pipes, concrete piles, retaining walls, tunnel elements and tanks. The scope is endless.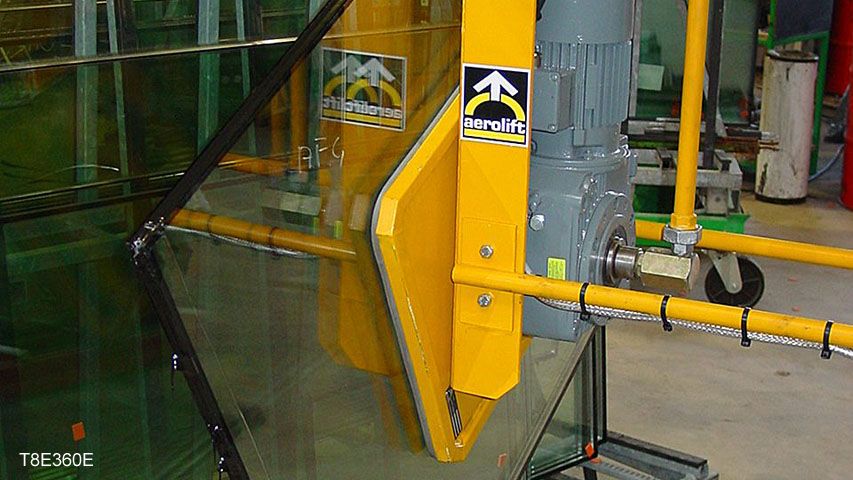 Aerolift specialises in customised lifting solutions for the complete handling processes within the heavy lifting industry. We design solutions with a lifting capacity from only 85 kg up to 85 tons. read more
Safe assembly of heavy loads
Aerolift concrete vacuum lifters are frequently used in large-scale construction projects. Housing construction, industrial construction, tunnel construction and stadium building are some examples. A major advantage is that no embedded hoist facilities are required. With no risk of damaging the load, the concrete element can simply be placed into position. What's more, you can use a vacuum lifter on different locations during the construction process.
Curious for more information about our concrete lifting solutions?
Our team of experts happily inform you about what kind of concrete lifting solution will fit your specific situation. Based on Aerolift's highly advanced, specialist product knowledge, we are able to offer suitable solutions for any industrial application.